There is an advance vs declines section on stocks.zerodha.com . if you click on any bar you can see View all option and if you click on view all there is a pop up window open where you can find stock's free float Mcap.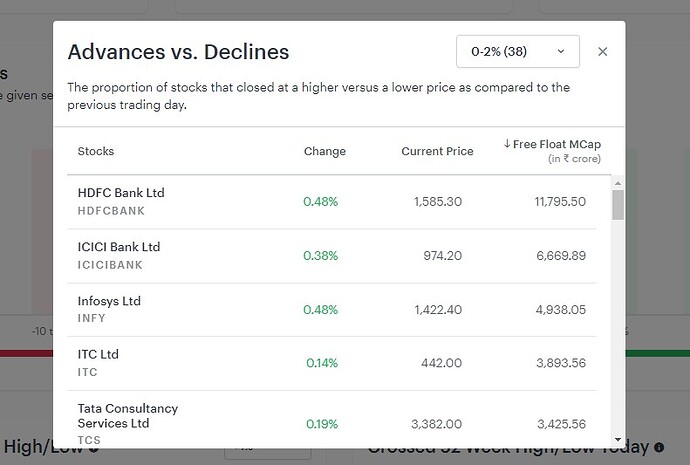 you can see only 38 stocks are shown in above image. I want to see all stock in one list.
and if you can add this list for bank nifty too that would be great.