Hello All,
Please clarify my doubts based on below conditions.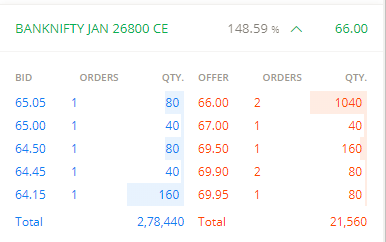 As you able to see , In this particular frame, PREMIUM Amount is 66 INR .
Supopse I placed a order.
Buy Order type :- NRML at MRKT price
Quantity :- 40 [As 1 slot]
After click on "Buy", My Order placed…
Now Suppose I want to put Sell order for this with limit… like at 70 INR , it will sell and also want to put stop limit as 64 INR.
Now please tell me how to use to set my Target as well as My Stop limit also.
Thanks in advance.