I am Thinking to start option selling for regular income any one else here who want to join and learn…
its free no charges am am also learning so going to start with straddle selling
i have deployed a trade in jan month and booked a profit in it of about 9.7k it arround 10% income. Capital Needed for deploying a straddle is arround 80-90 k with margine hedges but you need 2.5-3 lakhs of capital in worst case scenario To do some adjustments in case of loss or to increaase the profit.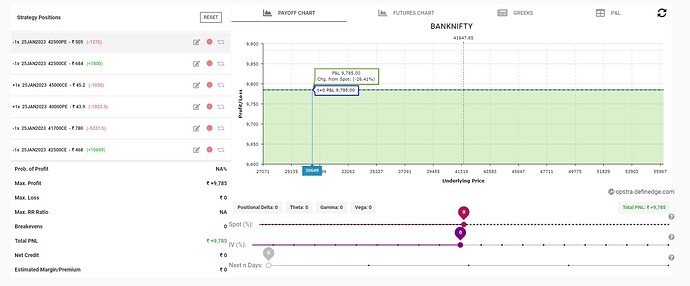 .
Here you can see the trades main goal will be to achieve 4-5% return on the invested capital. As this trade is for educational purpose so will do it only with 1 lot with monthly risk of 4-5k .
Your loss or profit is totally yours, Option selling is very risky it can also give you unlimitted loss in adverse situation so don't try if you dont have basic knowledge of it.
You can also try it on virtual trading platform my main focus will be on learning and wealth creation.