Hi @Streak,
I have encountered a few issues when using backtesting, which can affect the backtests in a huge way. I am not able to recall the few issues i have found, so I am mentioning one below which i just encountered.
I will use this thread to post about any other issue that might cause a huge difference to backtest results.
I have created a simple strategy to enter into a short trade if the prev close of a 15 min candle crosses below the Supertrend (144,3)
I am using this on the GBPINR March Future script. As per the charts on kite, there is no sell signal from the supertrend on 27th Feb, 2019.
But, the transactions list shown in the backtest points out that there was an entry taken on the same date.
I have provided the screenshots below,
Streak Strategy: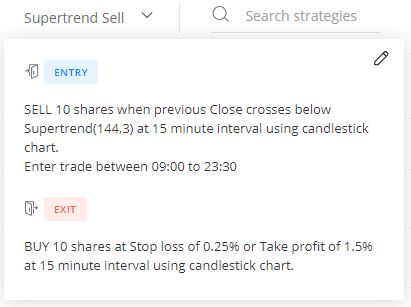 Streak backtesting transaction:


Kite 15 min chart: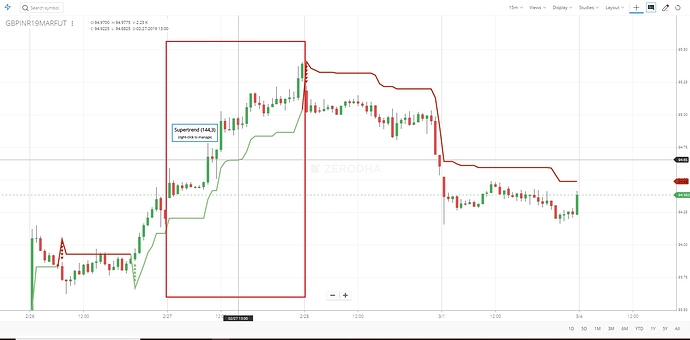 Could you please look into this. Please let me know if there is any issue on my end or if i have missed something.
I will update this when i am able to recall any other potential issues.
Thanks.