The stock MFSL with big volume with no price move, what can we interpret here ?
Attached screenshot -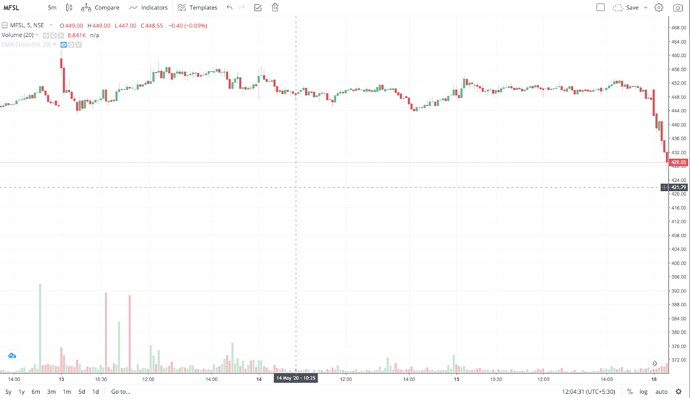 One interpretation can be both buyers and seller are available for that stock so there is no one winner, also one should see if the volume is intraday or deliverable volume. Exchanges provides that data. You can notice on right hand side with less volumes the stock is falling means there are no buyers.