We often see posts saying if you had bought so and so stock 15 years back, your 1 lac will be equal to 500 crores etc. which does not make any sense because in hindsight,things always seem simple.
Bitcoin , the leading crypto is no such exception to such crazy hindsight comparisons.
What people will not say is this : It fell more than 80% from All time high thrice, more than 40% six times and more than 30% 6 times.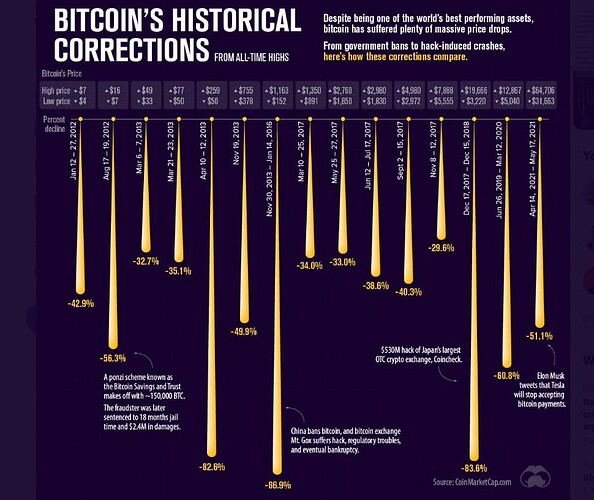 How many would have held through all these bouts of extraordinary volatility? and can we have a currency in future which is as volatile as bitcoin?