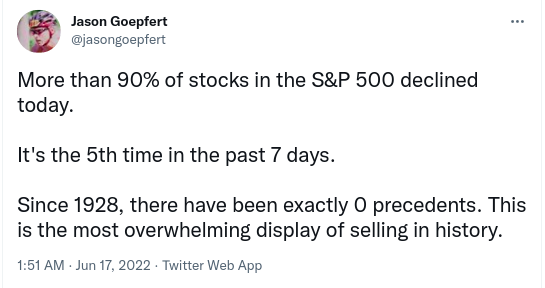 We have seen flash crashes, we have seen crashes due to once in a century event like pandemics but the extent to which stocks are getting crushed on a continuous regular basis in the US is unprecedented.
Newton's third law (every action has an equal and opposite reaction ) is generally applicable in markets as well, when we see there are sudden crashes, the recovery too is generally quick…
But when the fall is like what we are witnessing now - It is quite painful and generally involves time and price correction.
Where do you think this bleeding end in mother of all markets and when will we be out of the woods ?