Got this interesting chart from Tata Mutual fund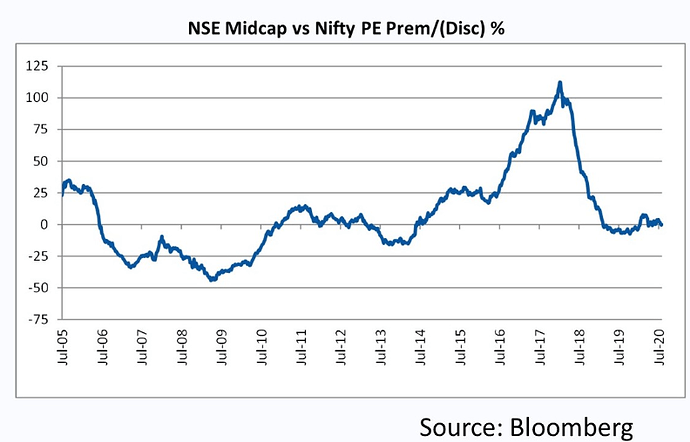 The premium that midcaps typically have to the large-caps has dramatically compressed ever since they peaked in Jan 2018. Both mid-caps and small-caps have been on a 2-year correction.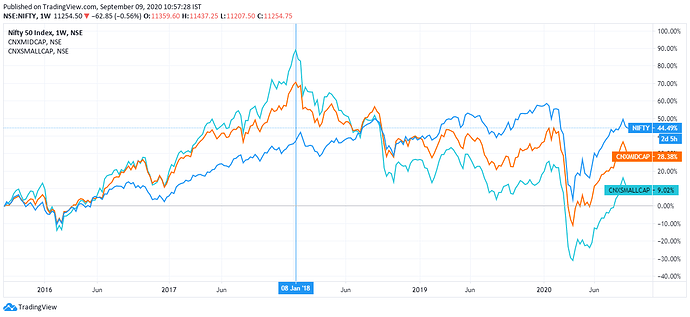 If you compare the performance of Nifty Mid-cap 150 and Nifty Small-cap 250 indices, they've bounced back a little faster than the Nifty 50 large-cap index.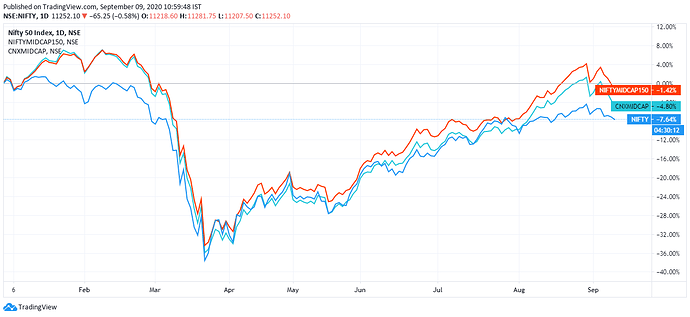 Does this mean the mid and small-cap bear market is over? Only time can tell but this is an interesting opportunity with what seems like a good risk to reward to me.
Your thoughts?