Dear Friends,
I am new to trading especialy i have no idea on how future holding and its MTM works.
In relation to that I have a query on following trade, please explain.
I am holding PFC Nov Futures from 9th November. I have been selling the same in morning and buying it back in the closing session. On 14th November i did the same and earned 15K, but to my surprise when i saw contract note i had earned only 4K before brokerage and taxes.
Hence i want to understnad how futures MTM works.
Today 15th Nov 2017 morning i sold PFC one lot from my holdings at 125 and bought it back at 122. Apart from market to market adjustment, this profit will be credited to my trading account right?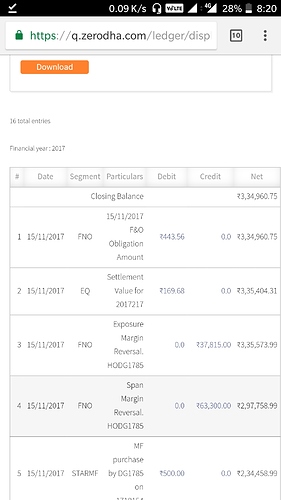 Regards
Guru M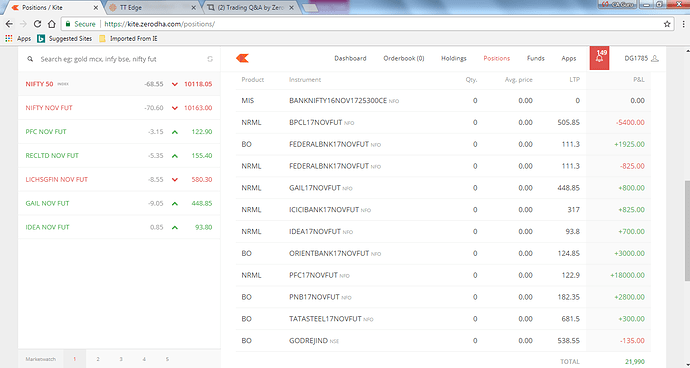 Update:
To my surprise, again there a debit of 443. I don't know how this happening. Could anybody please let me know the reason behind this?