Trend following definitely isn't for the faint hearted traders.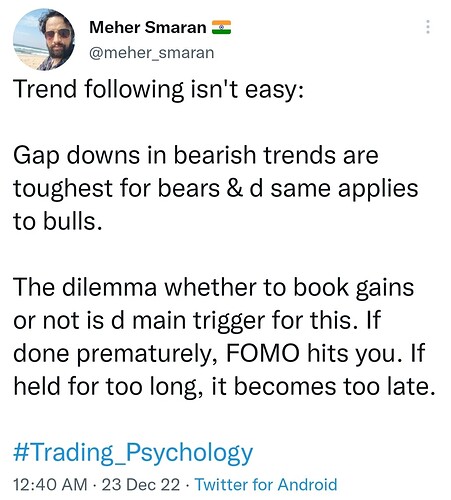 Was just having some midnight musings while looking at what's happening in US markets.
Considering that our markets fell nearly 5% from top and we have this scenario in US markets overnight. How can one proceed going forward?
Do we have any trend following traders here on TradingQnA? What are your thoughts on Trend following. What are techniques and ways you use to follow trend and what are the challenges associated with it ?