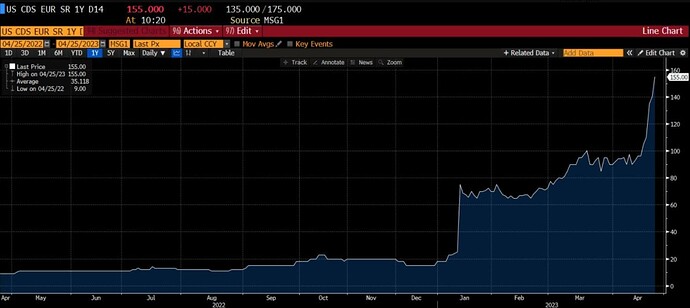 Source — Twitter
The insurance premium against default by the US govt has not only crossed 1% for the first time ever this month but is not currently at 1.55%.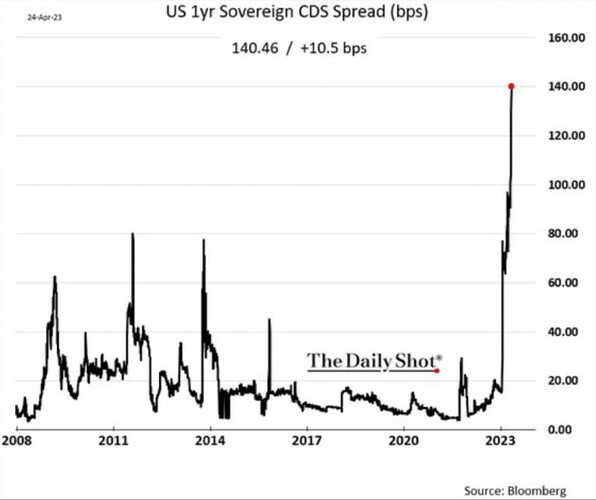 This is mostly noise because US government's debt is in dollar and they can print it and avoid any default but at what cost to their economy. Can read more about CDS in detail below -
https://twitter.com/countdraghula/status/1650449784136945664?s=20
Surprisingly, not just 1 year CDS but the spread between US t-bills and 5 year CDS are also not at their normal levels.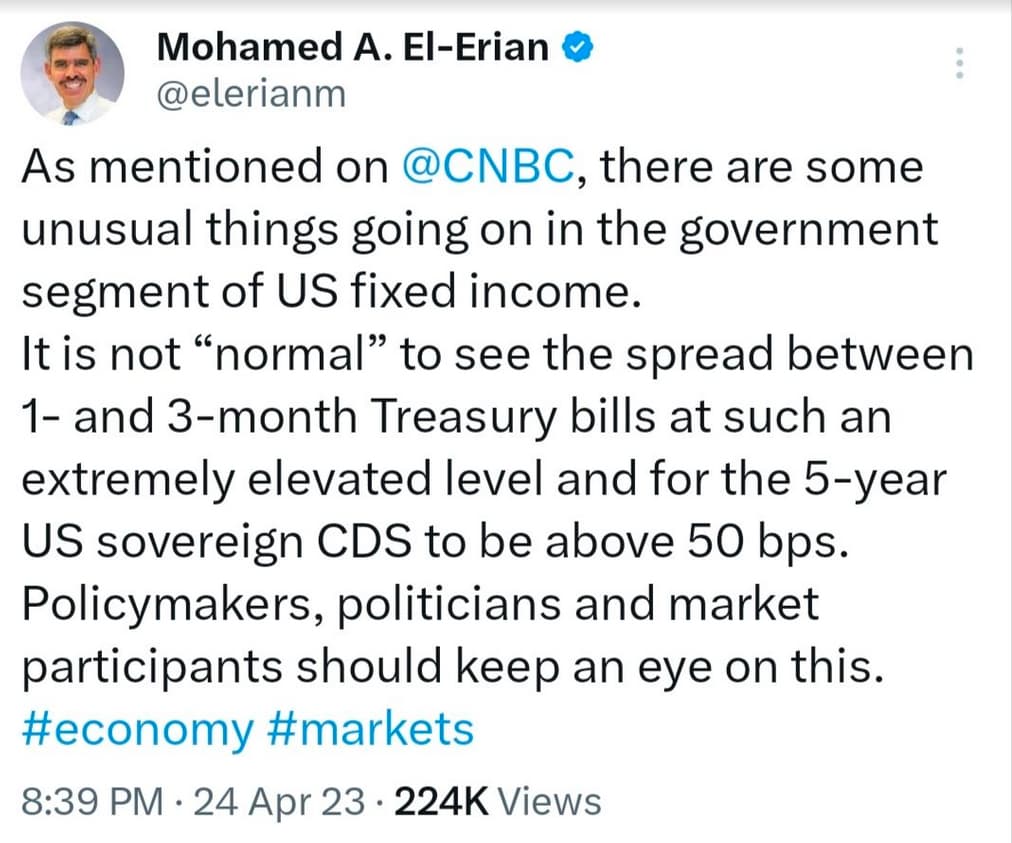 We all know that US govt cant default but whats causing these abnormal moves in the CDS market and bond market in general is worth tracking. Something is off, but it is tough to pinpoint exactly what's wrong.