USDINR is one space which is currently at a make or break zone technically speaking as it is nearing its previous all time zones of 76-76.5. If It sustains above these levels, We may actually see 80-82 levels as well in USDINR which although can be a good news for exporters. It will create immense pain to the importers and eventually will affect the cost of essentials like fuel for consumers. If this breakout doesn't materialise, we may also see a swift fall towards 72-70 levels as well.
Here's the USDINR Chart for our reference :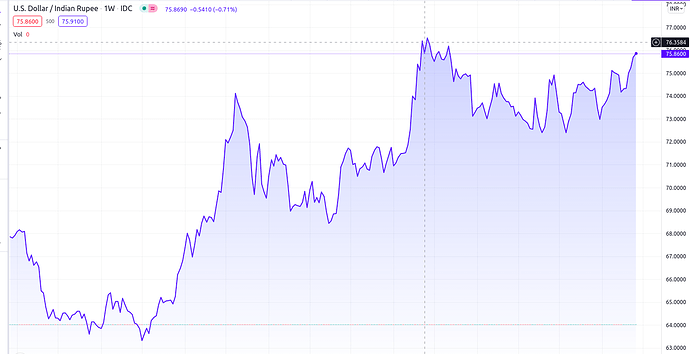 Where do you see rupee at the end of 2022 ?
Above 80
75-80
75-70
Below 70
What are your views on this very very important macro indicator?
Tagging @Jason_Castelino @RahulKhanna @MarginCaller @systemtrader and other active traders/investors of this forum