@abid I'm not getting option chain of USDINR on sensibull platform. Is it issue on server side or local?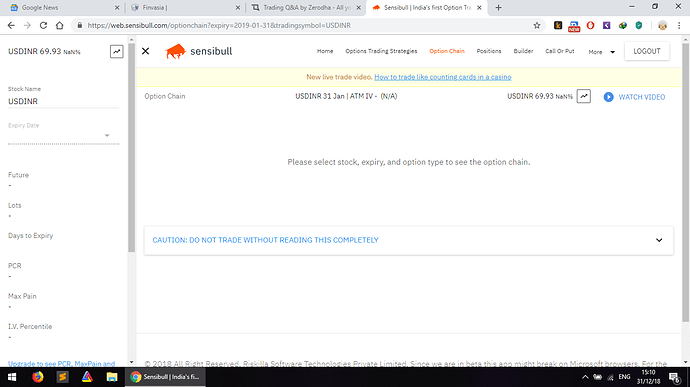 We haven't released it yet. We will release it soon.
One of the reasons why we deprioritized was that option chain data of OI in NSE is meaningless given that the larger market in currencies exists outside in Interbank
Thanks for answering, It'll be usefull for small traders to test the waters of options without going all into BN or Nifty options. A Win-Win model for your platform too. My humble request is to Expedite process atleast for USDINR.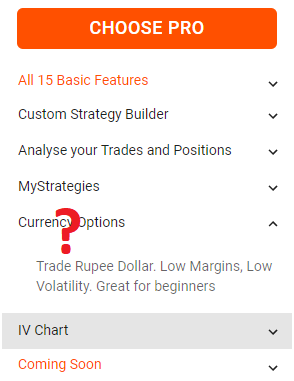 In your PRO sales page feature, it clearly shows Currency options as one of the feature! So, why it is showing in the PRO features if you don't have Currency options available in sensibull?
USDINR Options are available on Sensibull.
Hi @ShubhS9,
It's not available! If it's available can you show the screenshot of that page? Or can you tell me how to find it on Sensibull?
I got a PRO account and I can't find it!
Here, you can see the USDINR, Option Chain page.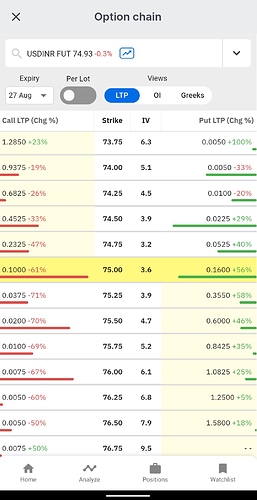 When you open Option Chain page on Sensibull you can search for USDINR, or if you have added USDINR FUT to your watchlist in Kite, you can go to Option Chain from there as well.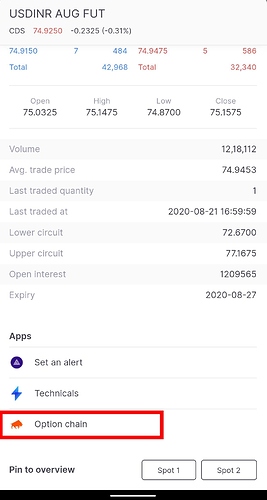 Do I need to Zerodha account associated with Sensibull to view this? I got Google associated PRO account, is that why it's not showing anything?
Can be the reason.
@Sensibull can you clarify this.
You need a broker account. Does not work on Google