@abid I'm not getting option chain of USDINR on sensibull platform. Is it issue on server side or local?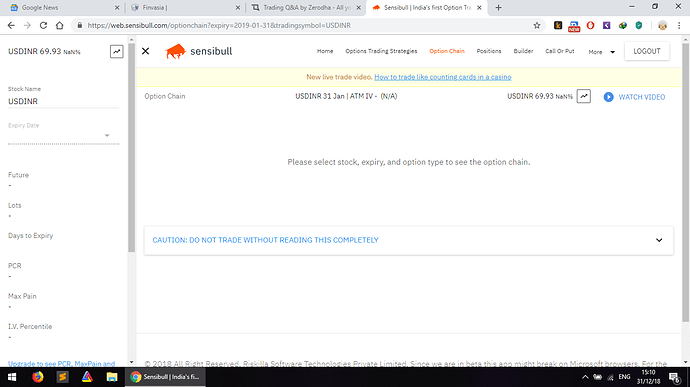 We haven't released it yet. We will release it soon.
One of the reasons why we deprioritized was that option chain data of OI in NSE is meaningless given that the larger market in currencies exists outside in Interbank
Thanks for answering, It'll be usefull for small traders to test the waters of options without going all into BN or Nifty options. A Win-Win model for your platform too. My humble request is to Expedite process atleast for USDINR.