Hello  Trader,
If you are familiar with warriortrading BULL FLAG trading , you can try it on NSE stocks with the following TOOLS: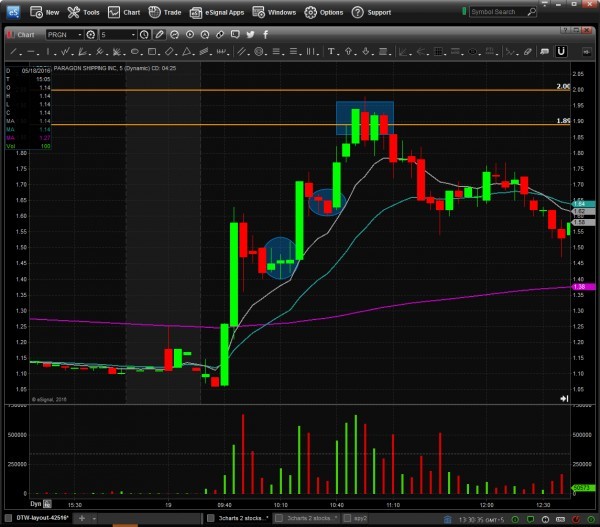 Setup Requirements:
INVESTAR SOFTWARE 5.2 ( with FREE INTRADAY TRIAL DATA FOR 1 WEEK)
​Settings on the Toolbar:
SCANS FILTER > NSE > F&O Scrips.
SCANS/ADVISOR > TIMEFRAME 1-MIN > UPDATE FREQUENCY 1-MIN
Create a NEW COMPOSITE SCAN with the settings below:
Predefined Scan > 1) Gainers on Strong Volume. 2) Gainers on Strong Volume (last 3 bars)
Filter Criteria on Composition > Close: between 100 and 750
WAIT FOR PULLBACK on 5MIN chart as seen in the attached chart OR RIDE THE TREND with BUY ORDER STOP LOSS LIMIT ENTRY @ 20 PAISA ABOVE PREVIOUS HIGH IF on 1MIN chart.