With Russia Ukraine War being the hot topic now for all the traders and markets making daily move based on news flow coming from Kremlin and NATO, I was fascinated to check what happened to the markets when wars happened in the past.
The result is surprising for sure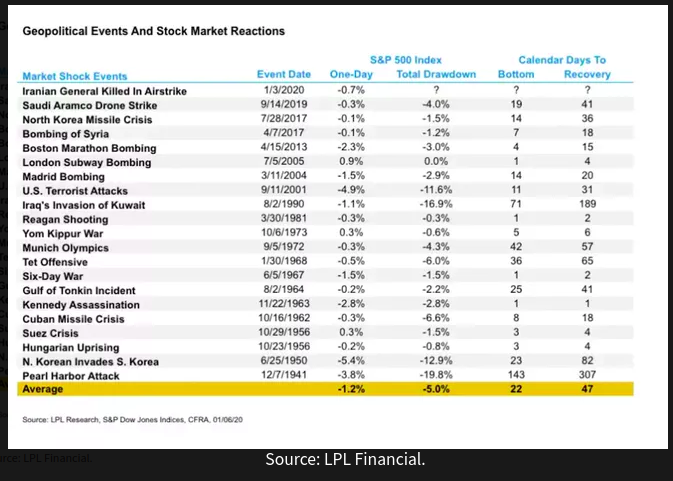 My Observations
Using Dow Jones as an example, we can see that the overall drawdown on an average has been around 5% and it took 1-2 months (47 days on avg to be precise) for recovery

There is an increased level of Volatility (Obviously duh) and that kind of forms base for next bull run.

There hasn't been significant damage to the markets as hyped by most of the fear mongering guys
The above picture is an excerpt from the following Investopedia article
How War Affects the Modern Stock Market.
Tell me what do you feel about war and markets ? will the history repeat itself or is it going to be different this time around