A thread for discussing all your trades, strategies, ideas, news, stories etc.
---
---
A quick snapshot of what the markets were up to in the last week.

Indian markets rose for the second consecutive week, with Nifty rallying 314.60 points to close 1.8% higher, while Sensex gained 1,090.21 points to end 1.9% higher.
Major global markets too rebounded from previous weeks losses to end higher.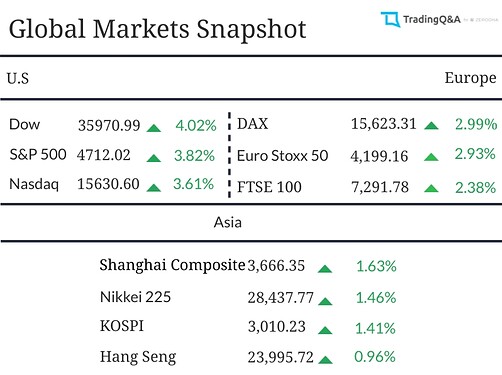 ---
---
Here's how the sectoral performance was for the week.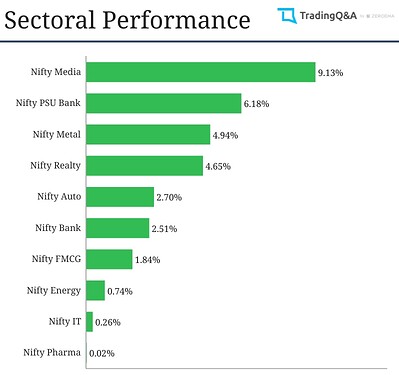 ---
Look at stocks that moved the most.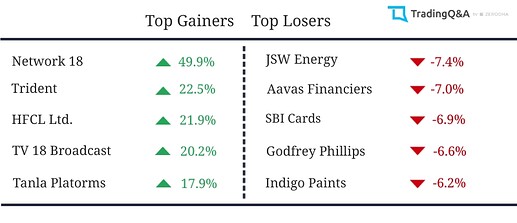 ---
---
---
---
Things to look forward to in the coming week:
IPO's
Another busy week awaits the IPO market as four issues will be opening for the subscription. Details

Major economic events to look forward to for the week;
| | 13th Dec | | | 14th Dec | | | 15th Dec | | | 16th Dec | | | 17th Dec |
| --- | --- | --- | --- | --- | --- | --- | --- | --- | --- | --- | --- | --- | --- |
| India | CPI Inflation (NOV) | | India | WPI Inflation (NOV) | | US | Weekly Crude Oil Stock | | US | Fed Interest Rate Decision | | Japan | BOJ Monetary Policy Statement |
| US | OPEC Monthly Report | | US | PPI (NOV) | | | Retail Sales (NOV) | | | FOMC Statement | | Britain | Retail Sales (NOV) |
| | | | Japan | Industrial Production (OCT) | | China | Industrial Production (NOV) | | | Industrial Production (NOV) | | Euro | CPI Inflation (NOV) |
| | | | Euro | Industrial Production (OCT) | | Britain | CPI Inflation (NOV) | | | Services PMI (DEC) | | | |
| | | | | | | | | | Europe | ECB Interest Rate Decision | | | |
| | | | | | | | | | | Manufacturing and Services PMI | | | |
| | | | | | | | | | Britain | BoE Interest Rate Decision | | | |
| | | | | | | | | | | Manufacturing and Services PMI | | | |
| | | | | | | | | | | | | | |
---
---
So what are you looking for ward to in the week? Share below