A thread for discussing all your trades, strategies, ideas, news, stories etc.
To start off with new week… wanted to share this fantastic podcast I came across…
wish u a good trading week ahead
Sharing some of my trading ideas here. Just for educational purposes and to get views on what other think.
CDSL: It has been trading in narrow range for a while now, expecting a breakout above 1030 levels. Though it might breakout even before that but might be a good bet post June quarter results are out.
Do share your views on the same.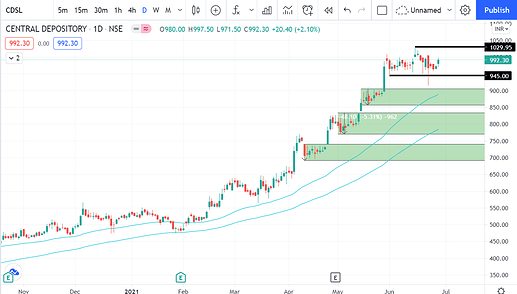 with growing market penetration CDSL is anyways good bet… get in before the results or after the results…
TECHM: Wanted to go long when it broke high of 1093, though the volumes weren't great so decided against. Would go long either it breakouts with good volumes or retraces between 1072 - 1038 levels.
Do share your thoughts.