So, the below question and the thread seemed interesting with quite a few different answers, having their own reasons.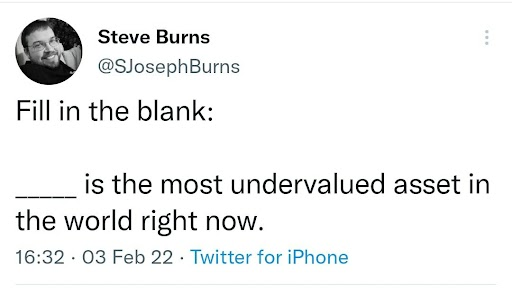 An undervalued asset is one for which the market price is lower than its actual fair market value.
There are a lot of undervalued stocks trading still waiting to move up to their potential. Here, let's not talk about the stocks but assets.
What do you think is the most undervalued asset right now?