Hello my dear friends,
Do you know what happened to the results?
Any link where the result is updated?
http://www.bseindia.com/xml-data/corpfiling/AttachLive/60ff6cf5-f8e2-4581-adf5-1c2f8fad6f34.pdf
Prataap Snacks Limited (PSL)
REPORTS ROBUST PERFORMANCE IN H1FY18,
PAT GROWS 223% ON A YOY BASIS
H1 FY18 revenues up 15% | H1 FY18 EBITDA grows 131% | H1 FY18 PAT grows 223%
Indore, December 13, 2017: Prataap Snacks Ltd. (PSL) a leading Indian Snack Foods Company
has announced its financial results for the half year ended September 30, 2017:
In H1 FY18, PSL reported:
o Total Income of Rs. 4,956 mn, higher by 15% yoy
o EBITDA of Rs. 460 mn, an increase of 131% yoy
o EBITDA Margins expanded 4.68% to 9%
o PAT was higher by 223% on a yoy basis to Rs. 226 mn
o EPS (Diluted) for the period was Rs. 10.85 per share (not annualised)
Stock is 3.34% Up Today. It Means Investors were aware about the Good Results.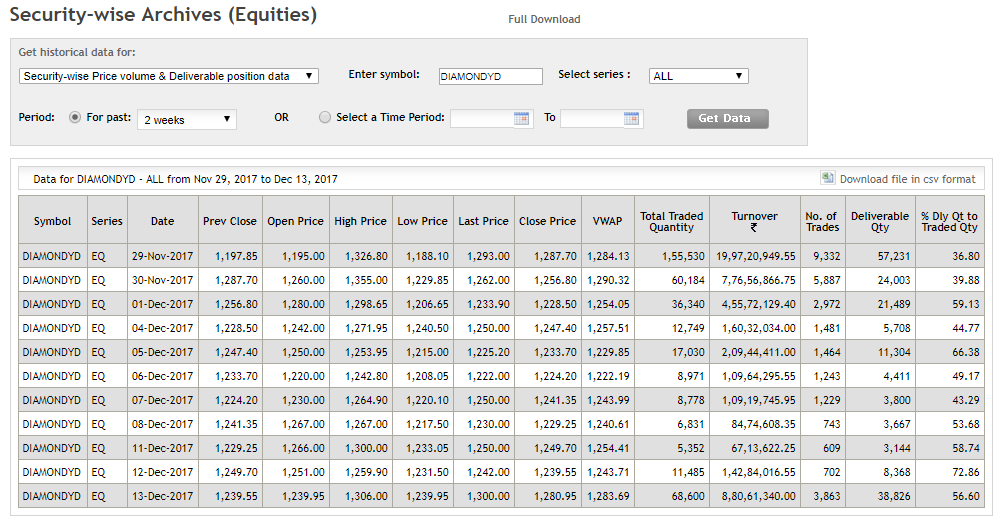 Look at the delivery % on 12 Dec 2017 its 72.86%
Today its 56.60% Profit Booked.
Yes! Do you think it will gain few points tomoroow? I am looking for intraday opportunity. What's your personal opinion?
Data Looks Good. Moving Averages Giving BUY Call.
Delivery % is Also Looking Good.
Resistance Level 1300
Support Level 1260.
Possibilities Of Gap-Up Opening is More.
Yeah! Hope it stays good tomorrow

Man Stock is 9.29% Up. Dam Gap up opening.
Open at 1400.
Yes! I exited in loss though

Accidentally I clicked Buy instead of Sell