I am trying to understand the mechanism of BO. I put a Limit BO to buy HDFCBANK at 2015 with stoploss 4pt, target 8pt and trailing stoploss 1pt. The order got executed and I found two sell orders in the order book at prices 2023 (status open) and 2011 (status trigger pending). So far so good.
But in the stop loss order, there is a price tag. Look at the following image.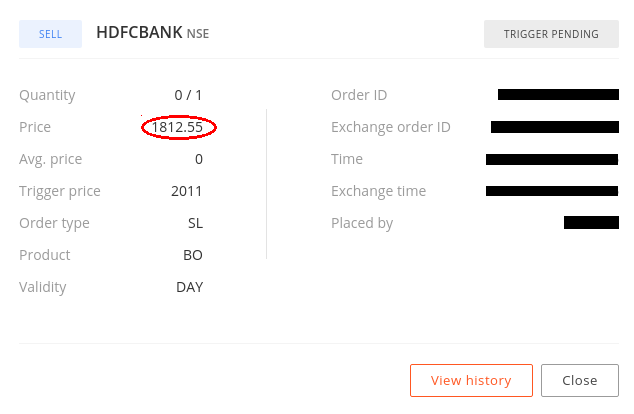 What is the significance of the price?
Thanks for your help.