This Varsity article on Single Candlestick Patterns covers the Marubozu candlestick pattern.
The text book defines Marubozu as a candlestick with no upper and lower shadow (therefore appearing bald). A Marubozu has just the real body as shown below. However there are exceptions to this.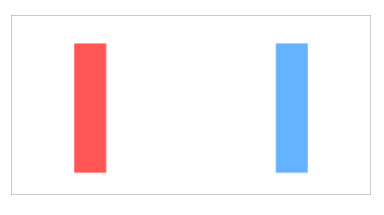 The red candle represents the Bearish Marubozu and the blue represents the Bullish Marubuzo.
This article introduces the Marubozu candlestick pattern, explains the Bullish Marubozu, placing a stoploss on the Bullish Marubozu and explains the Bearish Marubozu.
It also discusses the trade trap where abnormal candle lengths should not be traded.
You will find key takeaways at the end of the chapter.
Few interesting takeaways are:
> A bullish marubuzo indicates bullishness
   Buy around the closing price of a bullish marubozu
   Keep the low of the marubuzo as the stoploss
> A bearish marubuzo indicates bearishness
   Sell around the closing price of a bearish marubozu
   Keep the high of the marubuzo as the stoploss