What is your opinion on RELRISE ENTERPRISE stock from 2 to 3 weeks
Could you please share the NSE code of this stock. I am not able to find it.
Pros:
Stock is trading at 0.69 times its book value

Market value of investments Rs.3939.55 Cr. is more than the Market Cap Rs.1231.34 Cr.
Cons:
Company has low interest coverage ratio.

Promoter's stake has decreased

Promoter holding is low: 25.33%

Company has a low return on equity of -3.41% for last 3 years.

Contingent liabilities of Rs.376.48 Cr.

Promoters have pledged 78.39% of their holding

8th position in peer group.
All above data are taken from screener.in.
Also, there Stock is about to cross 22 day EMA in downtrend. Once it breach it tomorrow, it's likely to go down.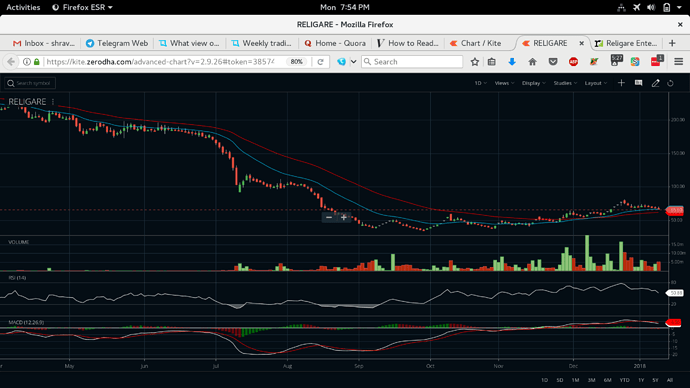 RELRISE ENTERPRISE Started Downtrend from 22 dec 2017 and its still Going Down.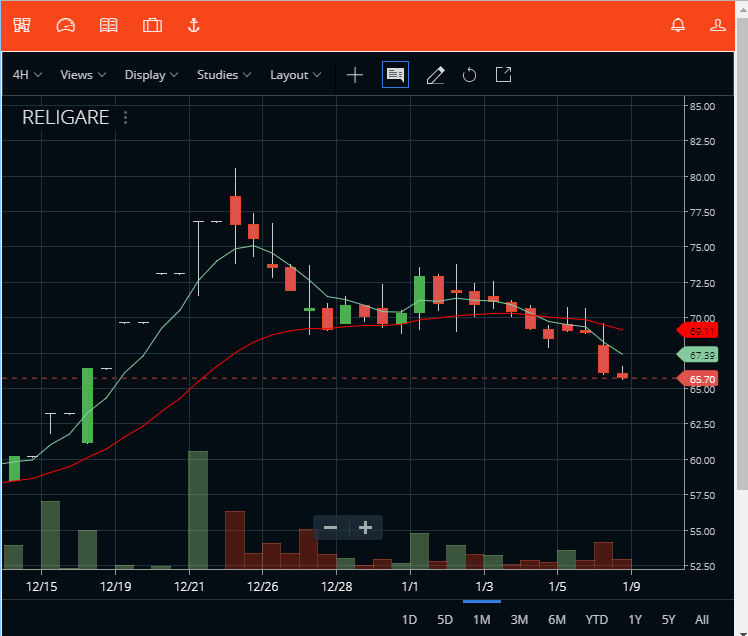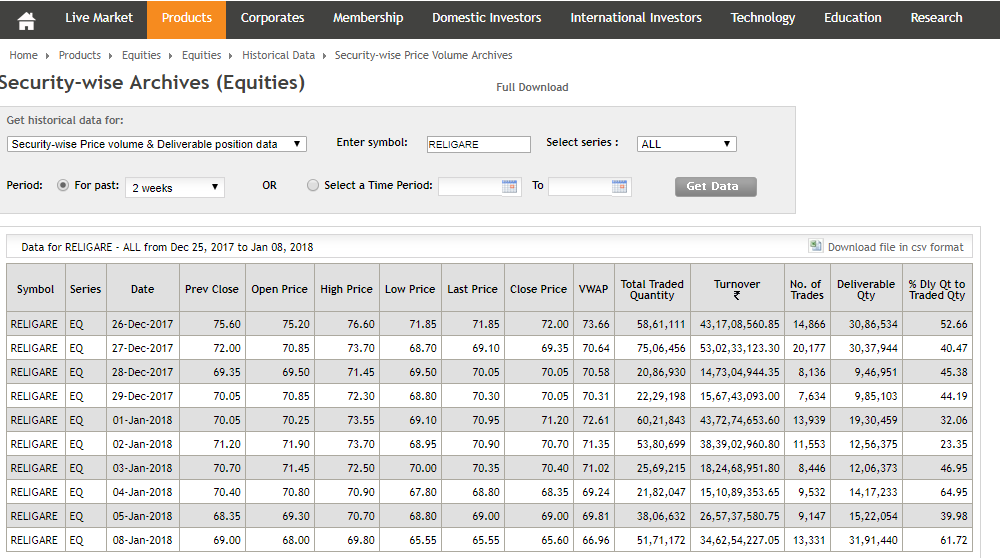 I observe Something Which is Delivery Percentage Which is very Good.
If the percentage of deliverable quantity is high and the stock Price is declining, it is a warning signal that the downtrend may continue.
Also Stock is trading Below its 5EMA & 20EMA.
Resistance - 72.50
Support - 60
Stock is Trading Below its 50EMA Which is 66.00
To start its Uptrend Stock Price should move above it 50EMA Otherwise it can see some more downtrend in upcoming sessions.
I bought this stock at 60 level & exited at 76 level, now in a downtrend ( on daily chart & longterm chart ) support level being 54 , it may consolidate intermediately, since Religare sold its Retail broking business and also trades in circuit limit , Its better to avoid this stock