dear fellow traders, please give some information about which is better platform between sensibul and opstra for option traders @Riyas_Ahamed @vishnux @velu
for option traders , as a platform nothing beats NEST especially when comes to executing multi leg strategies .
cant comment about option strategy builders
I don't use any Greeks because it changes as the price / momentum changes , All I do is monitor IV / IVP of strike price I am trading.
Even option works same like any other stocks basic demand and supply…For example last week there was big gap down and when that gap was broke above , CE IV shot up like anything. because many felt gap will be filled and started buying CE and CE sellers booked loss… So always see options in that way.
Regarding your question ,I used both sensibul and opstra… Free stuffs in Opstra is more than enough and its good too. But if you need IVP , scanner etc go for sensibul.
myself also rarely bother about greeks … ny feedback is for OMS
but when comes to order execution , NEST is the best … if ODIN basked order is more user friendly , i might have gone with ODIN …
How do I use NEST? Can I use it with ICICIDirect or KITE login?
Can someone update us on this please?
As a trading platform I like Dartstock (provided free with other brokers), lots of anaylsis avl in real time which beats the paid versions. However, it does not work over VPN (office network) connection.
Sensibull has some system memory issues. If you load Sensibull you will feel that your browser is slow and becoming unresponsive. The interface was clumpsy a year back. Not sure how it is now. I don't think they have back testing option which is available in Opstra.
No doubt Nest is best for executing multileg strategies. but sensibul and opstra were built for option analysis and strategy builder and PNL calculation forecasting. But one can use both free versions to draw their conclusion with mid-level option experience.
We can do the same through Kite's basket order as well.
@Sensibull Could you please improve the Payoff Chart please !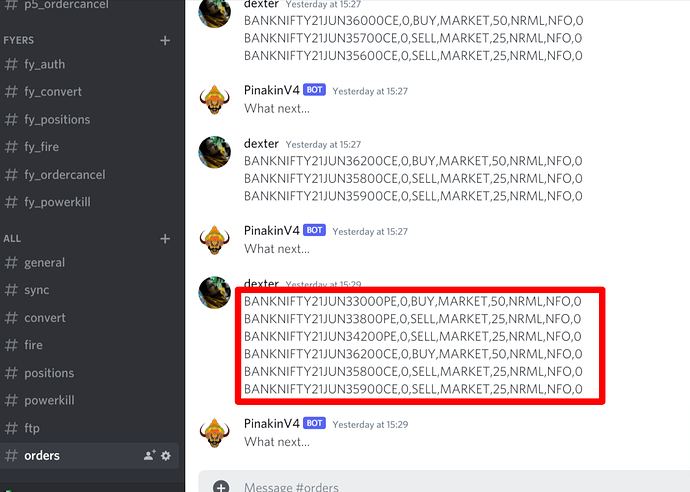 Give a strong opinion on execution on ease of use of this platform -
You have to paste the entire basket and press enter.
Then You type which accounts to run by typing run 3 6 it will run on 3,4,5 number accounts.
Using this since 3 years+
NEST has a huge headache -
You can not write the basket in a snap quick.
You can not check if something is not executed due to margin and auto fix that leg.
Everything is great in Sensibull.
Just that Opstra's Strategy Builder looks more doper in the output.

Sensibull is a overall great product. For option analysis they need to
Improve their Payoff Chart. It almost never syncs with the actual P/L at the current time.
No option to book profit in a strategy. (ie) You sell a straddle, book profit in the PE Leg and roll it to a new position, the P/L isnt available in the Analyse Strategy Screen.
They need to introduce a support ticket system. Issues raised in their in-app chat are noted but not reverted back with solutions.
TBH, I use both Opstra(free) & Sensibull(Pro) for my analysis & trading. If you're wondering if you should pay for sensibull, please go ahead and buy it. Its an amazing tool neverthless.
Both these platforms have various plans from free to high priced based upon the features provided for options trading. Go with the right plan based on your requirements.
Opstra has features of back testing and simulation…
Sensibull needs to incorporate this at the earliest…
@Sensibull … kindly have a look at premium features provided by opstra and provide them in pro version
Opstra: Functional and Versatile. Is the better product.
Sensibull: Pretty and Workable. The Advisory thing could be useful (especially as a starting point).
If you're looking for a comprehensive and straightforward take on options trading, then Sensibull should do the job well. However, if you're an expert and want extra complex trading tools, then Opstra is the one to prefer.