Mine was in September 2018. It was a part of my routine buys around this time that I stock up on Sugar cos as since the start of Ganesh Chaturthi the seasonal demand for Sugar picks up until the end of Diwali.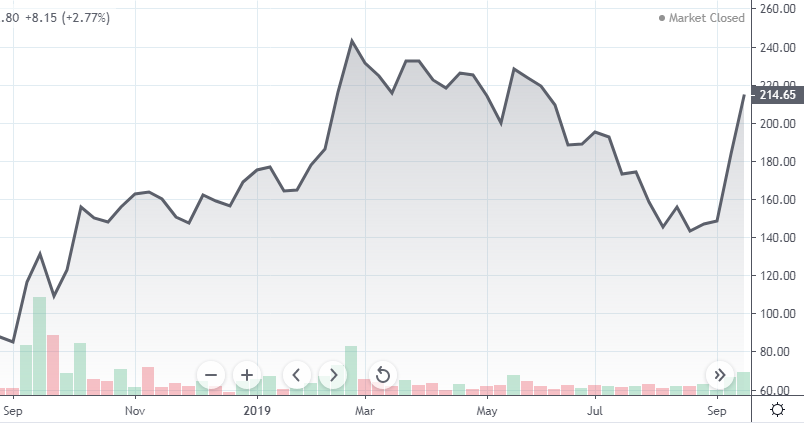 I bought ~8 Lakhs worth of sugar counters and expected to make the usual 10-15% return and get out. The very next day Government allowed Sugar mills to make ethanol directly from Cane and Sugar mills became fuel companies overnight. I had no clue this was to happen.
The sugar counters were in upper limit for a week straight.Absolute madness. Had 3x my trading capital by Diwali.
It happens rarely but when it does feels like magic. Which were yours ?