Hi @Sensibull,
I was checking greeks values for the same position on different platforms, and they are different.
Below are the screenshots of the positions, in 1. Sensibull, 2. Opstra, 3. My Custom Tool.
My understanding is, if the same input is given, greeks should be same?
For my custom tool:
Rate of interest: 0.06%
No of days in a year: 252
Underlying Price: Nifty Spot
Days to expiry: remaining days to expiry
Rest of the variables are same. I was validating result of my custom tool that I am deveoping with the results from other tools, and they seems to be different.
Why is that so?
On Sensibull: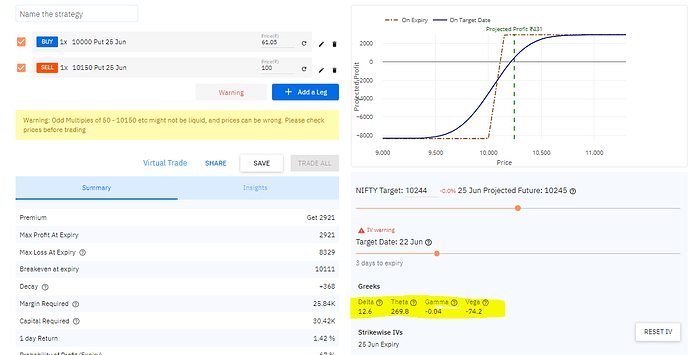 Opstra.defineedge