I tried to place a buy bo order on LindeIndia but my order was rejected. I have attached the screenshot. It says orders for lindeindia is blocked today. Can anyone tell me why is it so? And even if it is shouldn't zerodha have provided me with a notification about that before the market opened?
Thanks
Amusing ! the share is regularly traded with high volumes at both the exchanges…it is a case of promoters opting for d listing attempt as per sebi new regulations when open offer triggered.
Hey @Alok_Ranjan
We maintain a consolidated list, where you can also find if Bo is allowed on a particular scrip. This updated in regular intervals.
You can find this under utilities on Forms, utilities, PDFs and other resources – Zerodha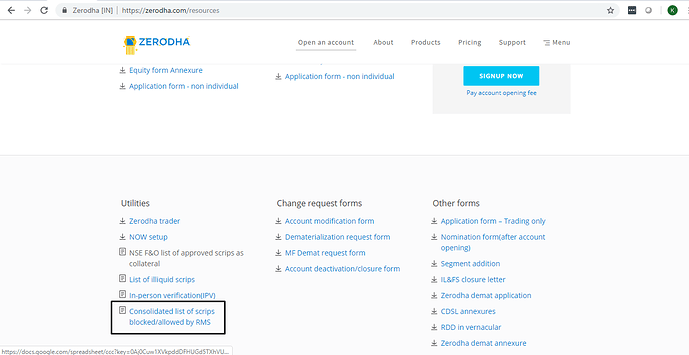 Hi Kshiteesh,
Thanks for replying. I went through the link you have posted. However, I think it is quite outdated.
If you go through the, bo/co section then in the stocks allowed on bo/co column you can see so many stocks that are actually not allowed on bo/co. For example - AAKASH, AARVI etc.
It's showing bo/co allowed on above stocks whereas if you go on below mentioned link, you can see that they are not there
https://zerodha.com/margin-calculator/BracketCover/
Let me know your thoughts over here
And, shouldn't Lindeindia in both mis and bo/co section, come under "stocks which were allowed but currently banned" instead of "stocks not allowed"?
Also, why not zerodha margin calculator page is updated regularly? It's still showing 15 times leverage for lindeindia on bo/co orders.
Hey @Alok_Ranjan
On the margin calculator, it shows scrips on which we provide leverage.
AAKASH, AARVI etc are scrips on which we allow BO but don't provide any leverage.