Dear @bihitayim I've sold 12,100 CE (today expiry). So please

don't cross 12,100

Sold very late today morning. And I'm nervous a bit because for the first time I'm selling an option.
Not a good Idea, its almost there
@dheeraj May be you are right. Fingers crossed.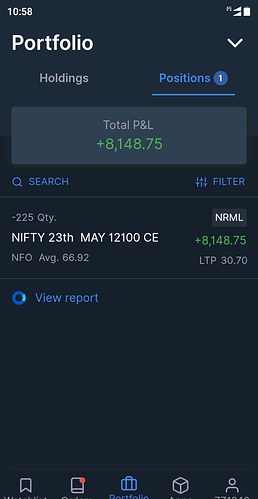 @99Bulls pray that I am wrong


I think I am, celebrations are over already, markets cooled off. Hope your profits continue.

I texted you in PM. Could you reply?
@dheeraj Thank you

Just get in PM. I need your time on this. If you are not busy?
Well done! ! You played alongside the big money!