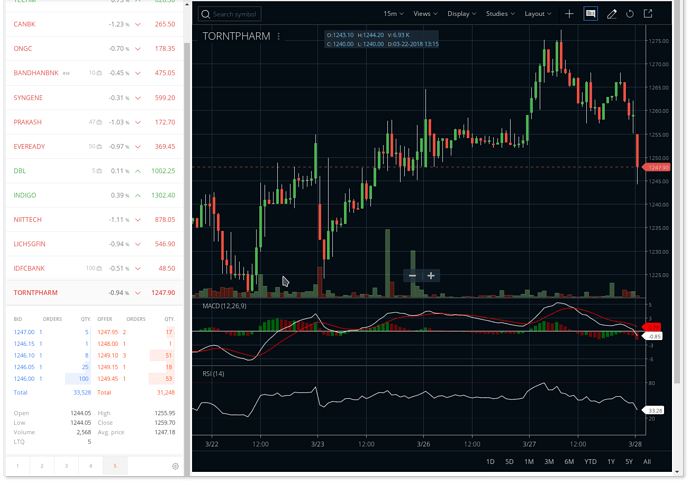 The last 15 minute candle is indicating totally different story than OHLC data. Can someone please explain it to me ?
Open : 1244.05
Low : 1244.05
High : 1255
Close : CMP in this case which is 1247.90.
That's why I think, It should be green candle instead of red.