Charles Schwab recently conducted a survey to understand people's attitudes and behaviors about money. The survey was conducted among the age group of 16-25. Here are some highlights, they are a really good insight into how millennials think about money and investing.
76%Believe they will have a better financial future than their parents.
81% watched parents experience financial hardship.
53% believe their parents will leave an inheritance.
76% agree that their financial futures will be better than their parents'.
75% have the goal of becoming financially independent.
63% Defined financial independence as not relying on others for money.
5 Years - If not financially independent, young adults anticipate financial independence is 5 years from now.
12% Expect to be supported by parents indefinitely.
85% identify saving money as important to achieving goals
49% of young adults have saved less than $250; on average, young adults have $1,628 saved.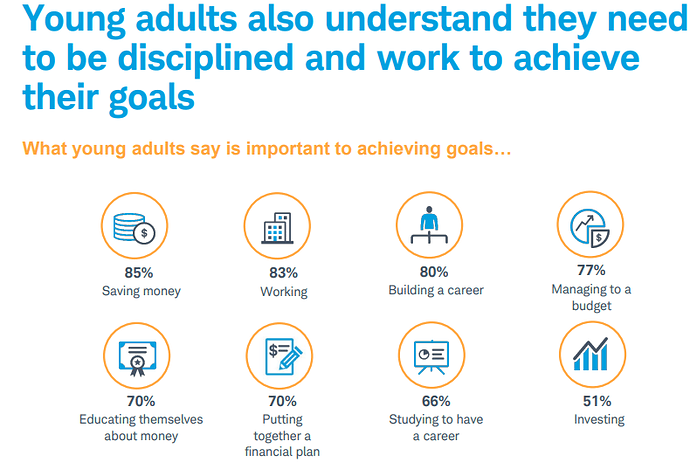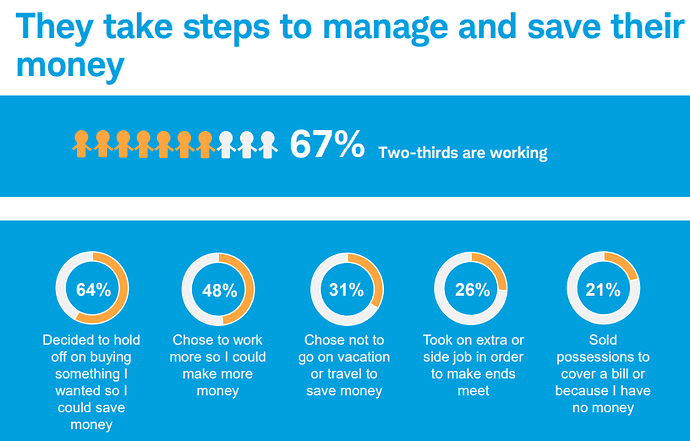 51 percent say they currently have some sort of debt, but only 3 percent would pay down that debt if given an extra $1,000.
You can read the full report here.