From a Motilal Oswal report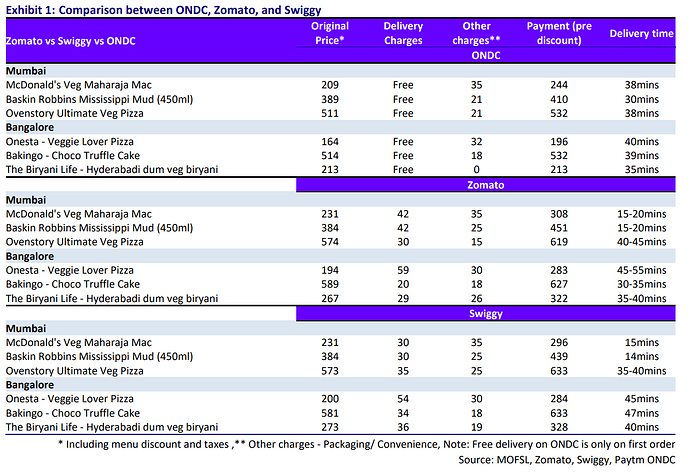 The delivery on ONDC apps is only free for the first order. In case of a discounted /free delivery, this cost has to be borne by the restaurant (possibly to increase competitive advantage against incumbent duopoly) and is not sustainable. Also, after the first free delivery, in some cases delivery charges is higher than Zomato/Swiggy.

Moreover, the difference in pricing (exhibit 2) is unlikely to be sufficient to override the wider selection of food options (early mover advantage) and a well-oiled delivery machine of incumbents. 

Nevertheless, if ONDC continues to scale up over time, this could become a significant risk, as it would enable greater delivery efficiency making the system sustainable.