The issue of Indian Energy Exchange Limited opens on 9th October and closes on 11th October. The company is issuing shares in the price band of Rs 1,645 to Rs 1,650 per share. The offer comprises of a OFS of 60.6 lakh shares.
Investors including Tata Power Company, Aditya Birla PE, Madison India Capital, Renuka Ramnath-led Multiples Alternate Asset Management, AF Holdings, Kiran Vyapar, Golden Oak (Mauritius) and IEX's former chief executive Jayant Deo, will be selling their stake through the issue.
About IEX
IEX is India's premier power trading platform. It provides an automated platform for physical delivery of electricity, IEX enables efficient price discovery and offers participants the opportunity to trade in a variety of energy products. It is also the biggest power exchange in India with a market share of over ~98% of the volumes in the power exchange industry.
Products traded over its electronic trading platform include
Electricity contracts in blocks of 15 minutes in the day-ahead-market (DAM)
Electricity contracts for fixed terms in the future, such as intra-day contracts, day ahead contingency contracts and contracts up to 11 days ahead, known as the term-ahead-market (TAM)
Renewable energy certificates (RECs).
The company is also set to commence trading in Energy Savings Certificates (ESCerts) soon.
According to CRIS, demand for power in India is expected to grow at a CAGR of approximately 7.3% between FY17 and 22.
The power generated in India is expected to grow by 29.6% between FY17 and 22.
The proportion of energy traded over power exchanges grew from 23.8% to 34.5% of the short term market between FY13-17, according to CERC.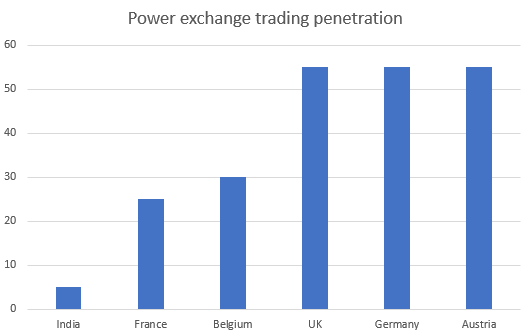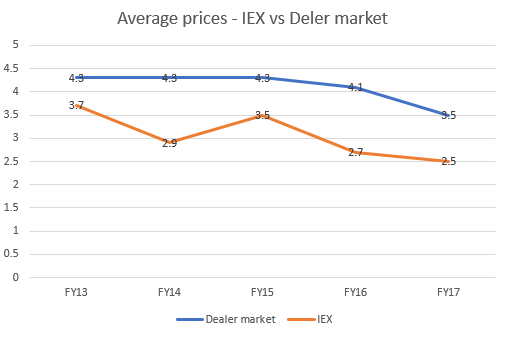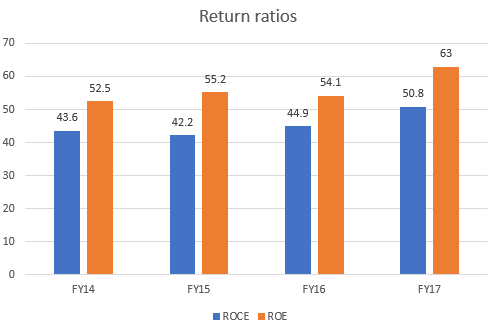 Shareholding
Issue details
IPO size: Rs Rs 1,000 crores at the upper price band
Face value: Rs 10
Retail portion: 35%
Lot size: 9 shares and in multiples thereafter
Maximum subscription amount: Rs.2,00,000
Listing on: both NSE and BSE
IPO timetable
Basis of allotment 17 Oct
Unblocking of ASBA Account 17 Oct
Credit to Demat Accounts 18 Oct
Listing on Stock Exchanges 23 Oct
To apply for an IPO follow these steps
Keep track of all the upcoming IPOs here
Allotment details can be checked here .