Hey Traders,

The Tax filing season has begun!
The due date to file your

Income Tax Return is extended from 30th November 2020 to 31st December 2020 (in case tax audit is not applicable) and 31st January 2021 (in case tax audit is applicable)
& 31st Decemeber 2020 (extended from 31st October 2020) to submit Tax Audit Report.
We are here to answer all your tax-related queries around Equity, Intraday, F&O, or Commodities Trading.


Shoot your questions!
Check us out on zerodha.quicko.com & like always we have special discounts for Zerodha Traders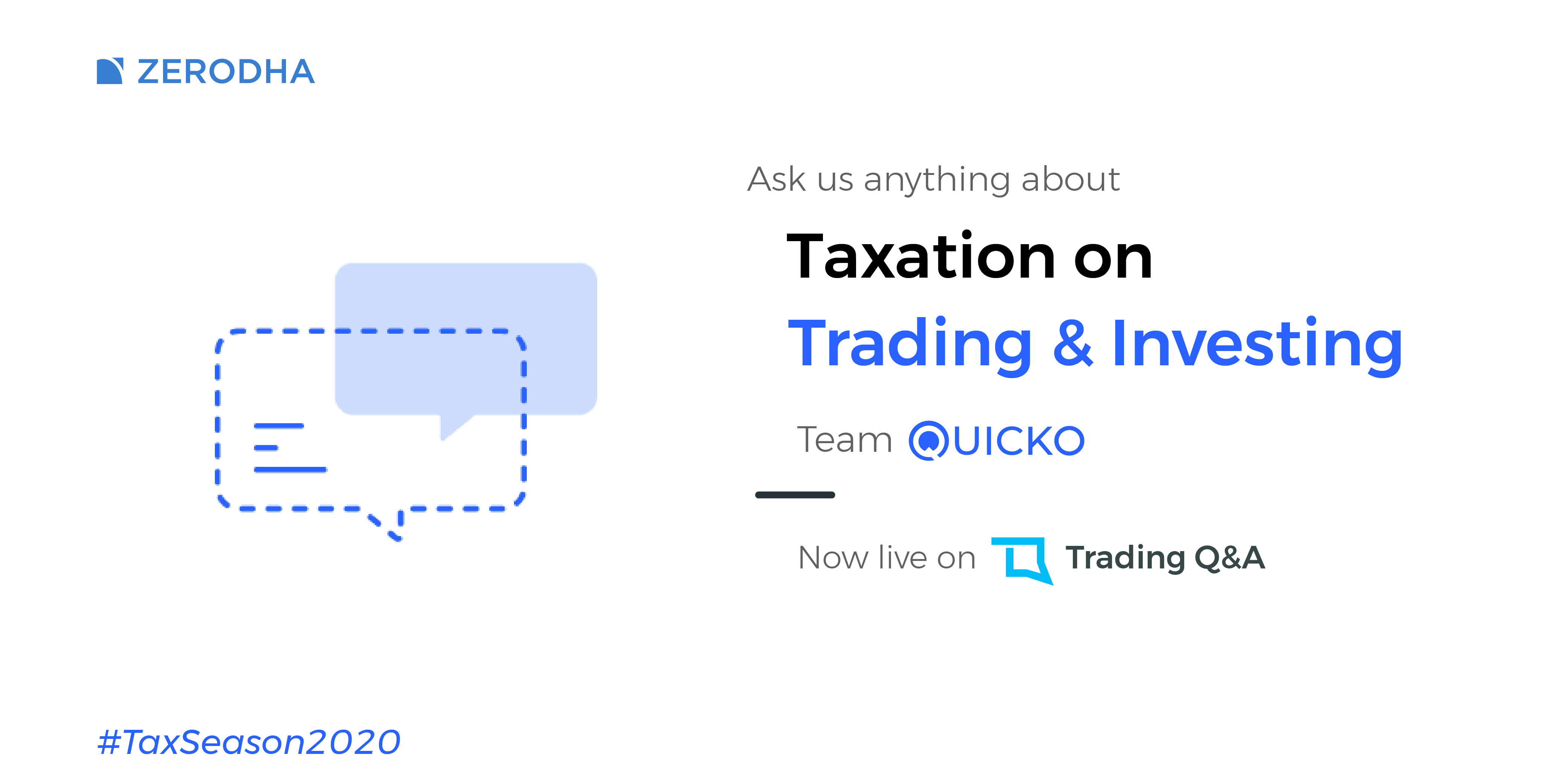 Update: On account of COVID-19, the Income Tax Due date for FY 2019-20 (AY 2020-21) are extended.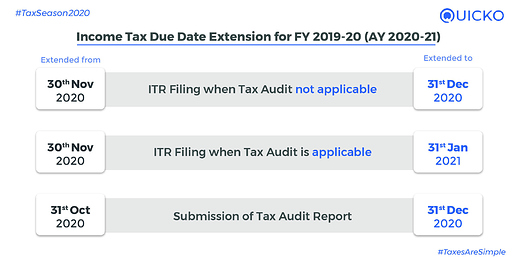 Keep in Mind: Your Zerodha Tax P&L Report includes segment-wise trading details. Download it from Console to prepare your P&L a/c to submit with your ITR.
Here's are a couple of points to keep in mind where the treatment as per Income Tax may differ.
Expenses
Buy Back Gains
Calculation of Long Term Capital Gains u/s 112A
Transfer In/Out
Devolvement
Reversals