Stamp duty is charged per contract note and based on traded volume. Until now stamp duty was charged at different rates by the respective states. Brokers used to collect from clients and pay to the respective state government. Check this link to see how much you are currently paying.
Most states were in the range of Rs 200 to Rs 300 per crore for intraday/derivatives. Some states like Telangana, Haryana, etc had a maximum cap per contract note which was great.
This budget, stamp duty has been made uniform across all states. Page 14 on the finance bill.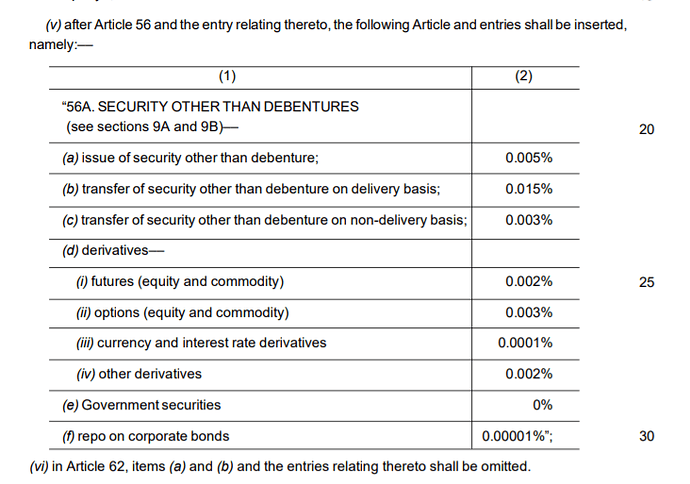 Also, the good news that this rate is only on the buy side of the transaction

Good news
One rate for all makes it a level playing field.
The rates are generally lower for most states - by almost 50% (except which had a maximum cap per day). So lesser transaction cost for active traders.
Brokers had to earlier worry about collecting and paying to all the states, exchanges will do it now. A lesser operational burden on brokerage firms.
Bad news
Over 50% of trading volumes on exchanges are contributed by HFT firms/Prop shops who are themselves members on the exchange. There was no stamp duty on prop trading as a broker who trades for himself doesn't have to generate a contract note. First reading, it seems like all of them will also have to start paying stamp duty.
Most of them run arbitrage strategies which generate large volumes with very thin margins. This stamp duty cost will definitely increase the transaction cost significantly and can potentially bring down the trading volumes on the exchange. Lower trading volumes mean higher impact cost for everyone else. The broking community will surely make a representation to get this clarified from the Govt, ideally, there should be no stamp duty on such trades that are executed for your own self.