The combined marketcap of all cryptocurrencies hit $ 3trillion. All this is just under a decade, that's just crazy. Forget decade, 95% of all the growth has come in the last 4-5 years.
James Bianco, who is a really good macro watcher had shared a bunch of interesting charts on Twitter.
Crypto market cap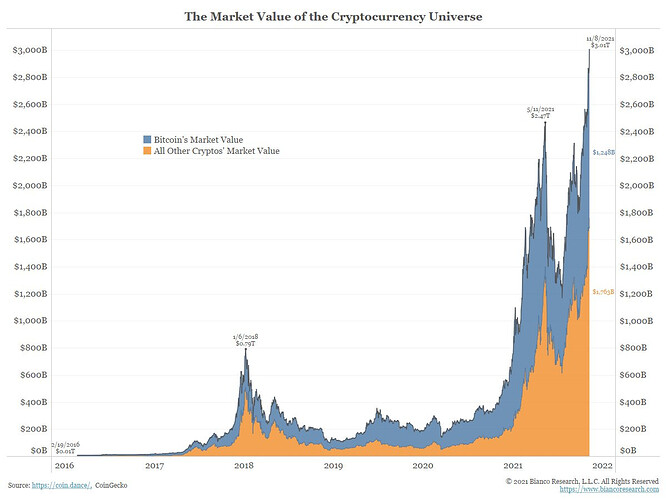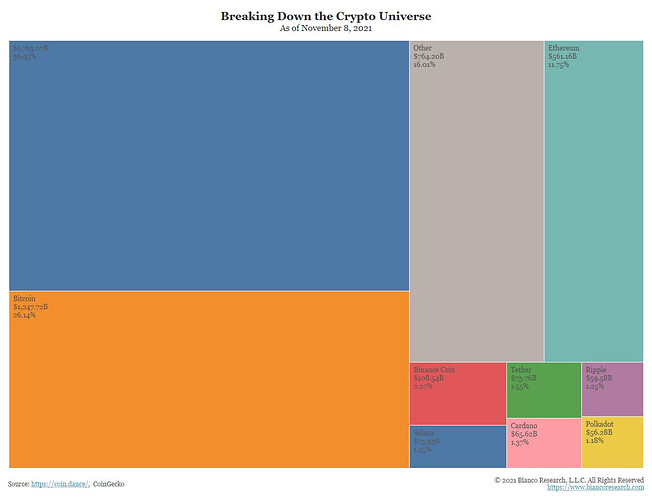 Top 10 tokens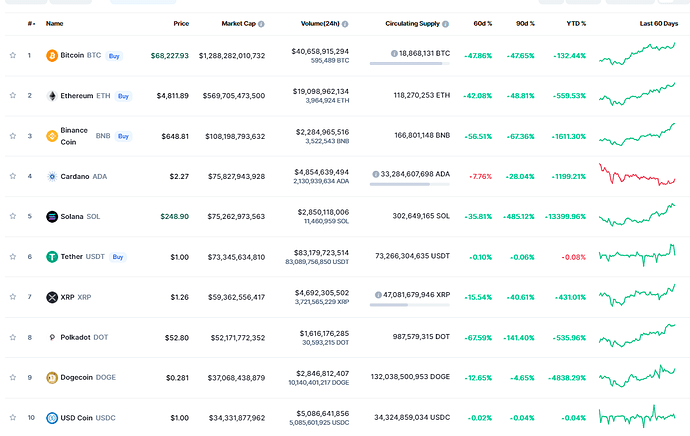 Source: Coinmarketcap
How tokens have evolved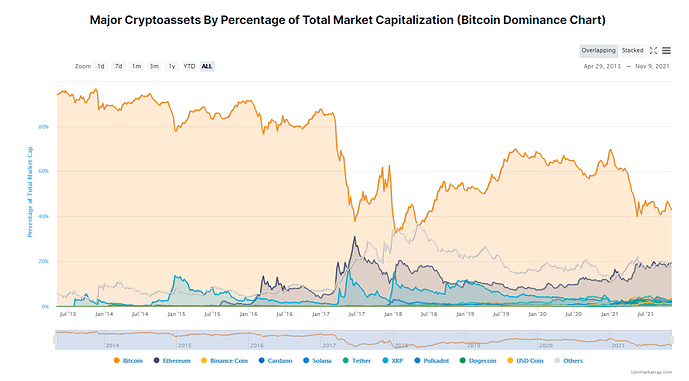 Volumes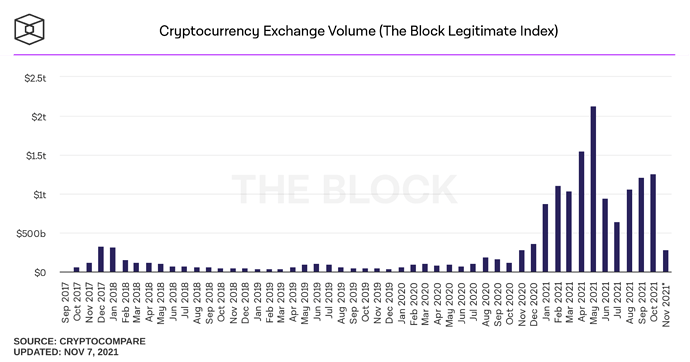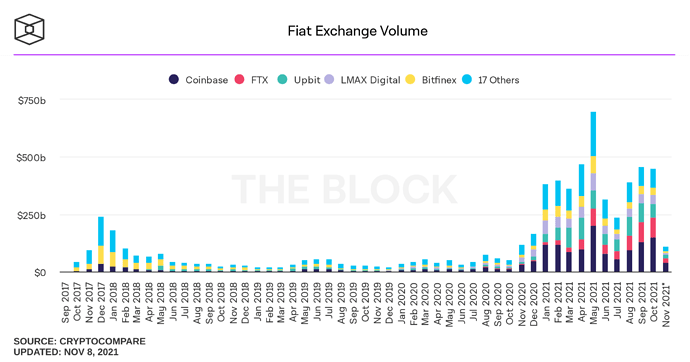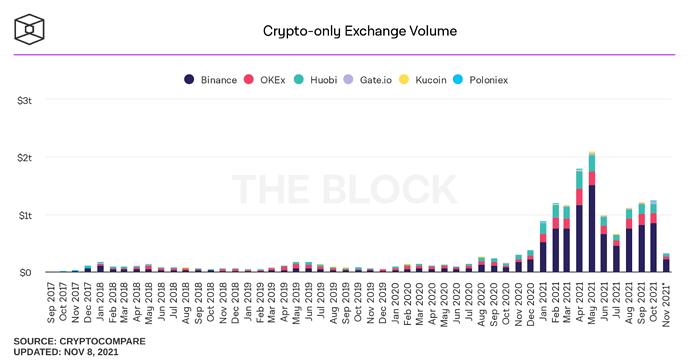 Source: Block
For context, the total marketcap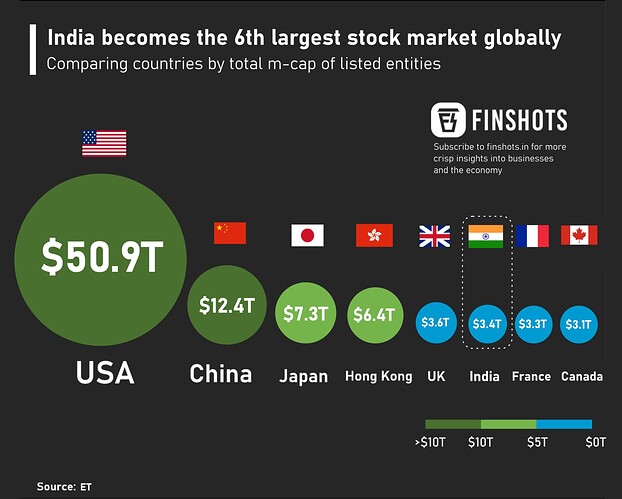 a of the Indian stock market is just about $3.4 trillion
Source: Finshots
Obviously, the most interesting thing to watch out will be how regulations shape up, given that this is now a $3 trillion asset class. There's no putting this genie in the bottle. The other interesting bit for me will be how this interplays with the traditional financial system. Meaning, can crypto take away volumes from traditional stock exchanges? @nithin kinda hinted at this recently.
We're slowly seeing banks and even traditional exchanges like Nasdaq offer some crypto services. Traditional asset management giant Fidelity has gone all-in on Crypto custodial services. Oh and on a side note, here's an interesting slide from Fidelity's recent Digital assets Survey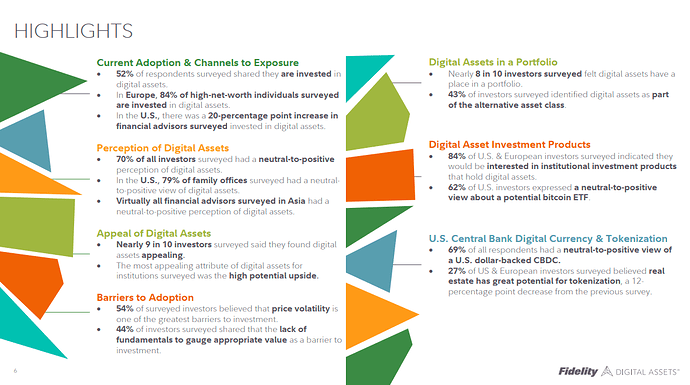 The SEC recently approved the first Bitcoin ETF—ProShares Bitcoin Strategy ETF ($BTO)—with futures as the underlying, It already has $1.2 billion in AUM and $400+ million of dollar volume.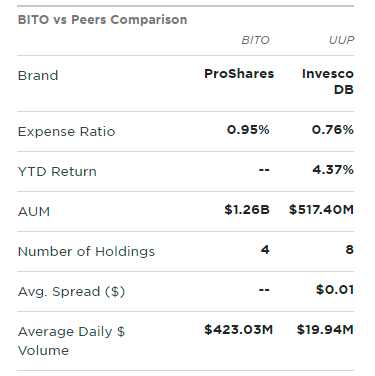 So, crypto has clearly crept into the intersection of mainstream finance. Coinbase, which recently listed is now $70 billion company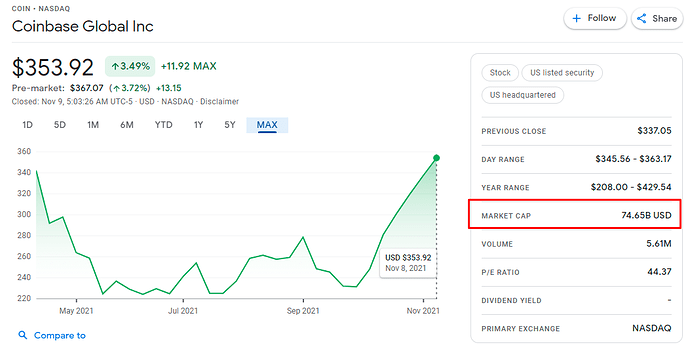 Are you investing in crypto currently?
Yes
No
Thinking about it
Will never invest
If Yes, which token are you investing in?
Bitcoin
Ethereum
Cardano
Solana
Dogecoin
Shiba Inu
Others
What are your thoughts on crypto?