Can someone explain the process to login and track my demat holdings.
To register for easi, first login to cdslindia.com from any browser
Select 'Login to - MyEasi' under Quick Links. You will receive a pop-up to install Microsoft Silverlight. Go ahead and install it.

Once Silverlight is installed, when you select the Login to MyEasi link, you will get the following pop-up.
Click the marked area 'To Register for easi'. You will get another pop-up.
You have to enter your BO ID, Password and Characters to complete your registration.
You will find your DP ID and DP Account Number/Beneficiary Number from Q >> Backoffice

Click on Profile
Your BO ID is your 16 digit beneficiary account number which contains your 8 digit DP ID + your 8 digit DP Account Number.
@AkshayAtur The screenshots help to explain the step by step process. Thank you !
I am facing trouble to access the CDSL site as it asks me to install MS Silverlight.
Upon installing the software I get the message on screen "A newer version of Silverlight is already installed." Screenshot attached. Browser = Chrome Version 62.0.3202.89 (Official Build) (32-bit)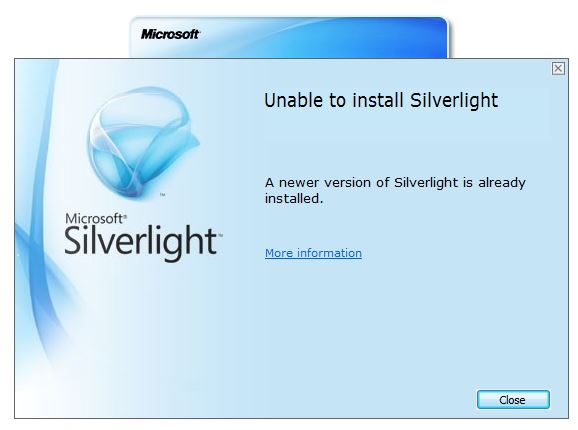 I am unable to progress beyond this both on my personal laptop (windows machine where I have admin rights) and office laptop (windows machine, where I don't have admin rights).
Can someone help me with this? Looks like an IT issue and I don't know whom to ask.


@Srinivas @Lets_Invest @Sanket @Bhuvan
Hey @VinTrade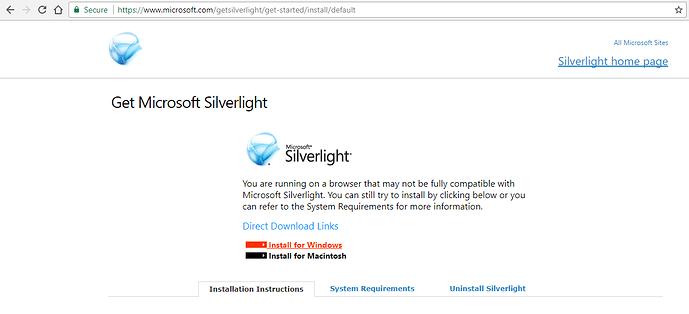 Go on this link and Download the latest version of Sliverlight.
Install that.
After installation close the browser.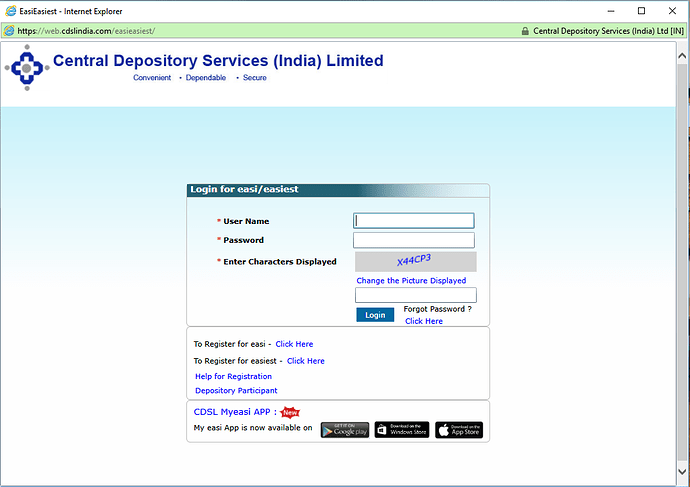 Still if you are unable to login.
Use Internet Explorer Browser after installation of silverlight.
(You will not face any problem in Internet Explorer Because the website is best Operational in Internet Explorer & CDSL also recommend to use Internet Explorer )
You can also download App from Google play Store.
Also, give it a shot in Mozilla Firefox as well if you are facing trouble with other browsers.
@Lets_Invest Thanks for the procedure. I had installed the latest version but was not able to see the site with Chrome.
Upon your suggestion i tried IE and voila it works.
Thank you !
@Srinivas
Upon your suggestion, i tried IE and voila it works.
Thank you !
Welcome @VinTrade

After this one is registered for easi, now to register for easiest one has to register again or just login with same credentials?
Hello,
What is BOID?
BOID is short for "Beneficiary Owners ID" (which would be you). Now, the ID is nothing but a combination of "DEPOSITORY ID" and "BENEFICIARY ID", both of which can be found in your Zerodha's -> Q Backoffice-> Profile.
When you put these 8-digits ID together, it becomes your 16-digit BOID.
Hope that helps.
~Neha (vrdnation.com)
Thank you so much Ma'am.
I have another question to ask. I have registered for CDSL EASI and should I upgrade "BOID to EASIEST?' This service comes under Miscellaneous tab> Upgrade BOID to easiest.
I haven't tried that yet but would not worry too much about it.
Essentially DEMAT is nothing but a bank account for our shares. As long as the shares are reflected in the account accurately, I am satisfied with their basic services. I probably login once every 2-3 months.

May be gurus on the forums can shed light on merits of Easiest option @Sanket, @portfolioplus911 ++
I tried signing up for this facility, but I found the whole process quiet contradictory to the name they given for this facility.
Unfamiliar terminologies, Print this, sign this, send this to that broker, inform the other broker etc etc. I threw the whole thing out of the window. That was the easiest part of it.
" I installed Silverlight and when i select Login to MyEasi Link, again it is asking for installing Silverlight… I tried multiple times installing the same… Installation is successful and i could see the app in my Laptop" I am stuck in the loop now. any idea what could be the issue… i am using IE browser… appreciate your inputs
It'd keep asking for installing again or updating.
What're you seeing after going to that link?
Same as first time. install the software… i am also getting installation successful.
You don't need to install, as you've already installed. Can you share screenshot?