Yes I checked but No SL Value found on NSE Record ??
Dont take trades if you dont have decent width of stop loss, such trade are doomed to fail
I placed a CO, where the trigger price was 333. However order got executed at 335.65. When I contacted customer service (spoke to Anusha), she said we do not capture all the ticks on Zerodha platform. Upon asking how to crosscheck this, she asked me contact the exchange.
Since the answer over here was not satisfactory, I asked shall I stay back with zerodha or not, as you are able to resolve my query, to which I got the response as "Its up to you"…
Very disheartening response from the Zerodha. Didn't really expected this.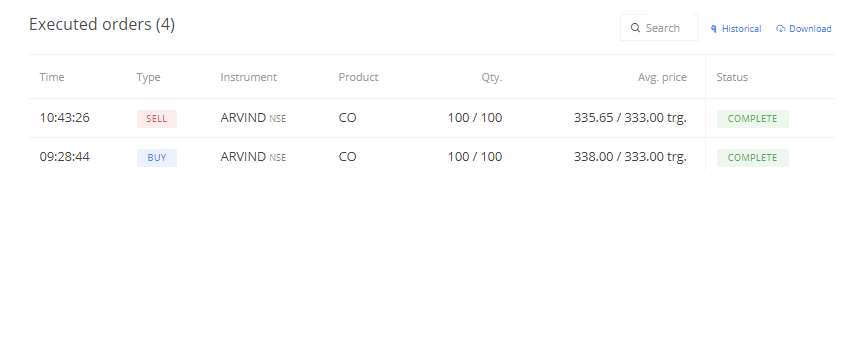 Something similar happened to my trade as well. As you can see from the below pic, at 15.00, IBULHSFIN never traded at 695.8 and the buy position was executed. A difference of more than Rs.5 from the chart. I wonder how we can even traded when we are trying to gain few ticks and this happens and we lose all the money.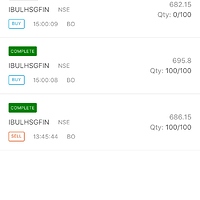 It was trading at Rs.689. I am trying to verify the trade in NSE and I am unable to check.
In the form, they are asking for Client Code and Member Code - What will be the client code for Zerodha?
7rs in slipped



. …may be your client I'd …
@NITIN_KUMAR I just verified in NSE and the execution value matches with Zerodha. The sneaky algos are crawling to hit stop-losses. If you look at the maximum value traded at 15.00 it was 689.05. In the next 2 minutes, the trade was going in my direction.
I guess its a bad day and bad luck for me.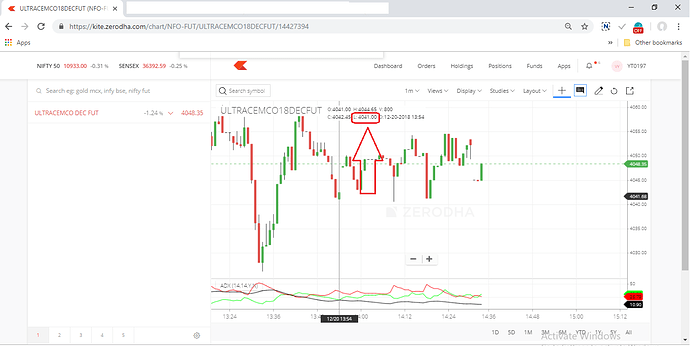 If you check the data the low is not yet made still the SL is triggered… This has happened many times but this time I am raising the complaint. I think I have lost more than Rs10,000 because of such faulty software of zerodha. While my friend using sharekhan escaped the SL triggering.
Why cannot you guys rectify your software. Now it is India's second largest trading platfrom. You guys should work on quality
Yes this issue is observed with Zerodha only many times, i am not convinced (as a EXTC engineer and currently working as software developer) by the tick to tick price justification because e.g. 10min candle should cover all the lower time frames. My SL was above the 10 min candle HIGH still got executed which should not be possible. This seems to be some technical chart issue or software bug. Also my friend told me that keep your SL in mind because the broker have their own proprietary trading desk and they see all the clients SL details on real time basis and they make the SL trigger for their maximum gain. This is what one of my friend explained me.
Consider ur self against 2pplz, bots and real pplz
Hey @milanrbpatel,
This depiction is incorrect. Orders are directly placed on the exchange. Check out this post -
Woah!
He must clearly be a genius!
Time to break up with your friend.
Kuch bhi palo Shak mat palo
This means price will jump 1rupee 30 paise and we can never know because price on charts never touched it. This is dangergous because price one day may jum 100 rupees and we don't have any recourse for it as they are just ticks,.
This is nothing but stoploss hunting by zerodha. BO or co must never be used, they are designed to make broker rich and retail trader poor.