After being a big fan of zerodha in the initial days and recommending to so many friends and relatives, my recent experience with zerodha as an organisation has been terrible. Added to this I stumbled on this which if true we all have to take it very seriously.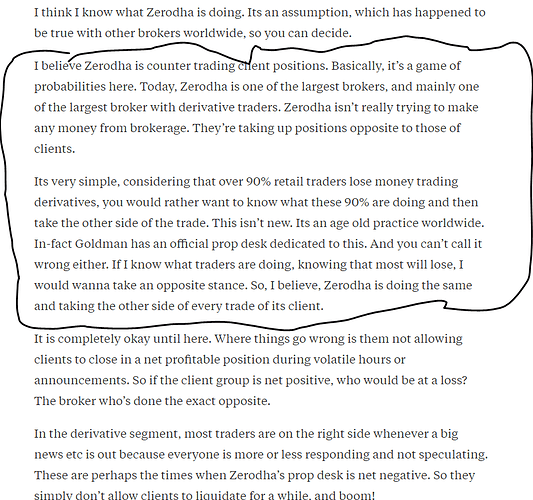 The above snapshot is from : https://www.quora.com/Is-Zerodha-a-reliable-stock-broker
Is zerodha counter trading there by zerodha earning big money at the cost of retail investors ?
Is loss of retail investors is gain to zerodha?
Are practices like counter trading allowed by SEBI ? Does SEBI has any guidelines to monitor?
Do retail investors have to start a campaign against this ?
Thanks,
Neo