Over the years, we have gotten requests from our customers to validate their Profit & Loss statements, especially those who want to share their P&L to get full-time jobs at trading firms and hedge funds. The only way a customer could do this until now was by sharing complete access to Console - our reporting platform.
We are happy to announce Verified P&L on Console, which will allow you to publish your P&L by either selecting a time frame or a rolling number of days for an up-to-date P&L at the end of every day. This public P&L link generated from Console can be shared privately without having to give full access to the account. This report is generated directly from the source (exchange trade data stored in our systems) and cannot be tampered or manipulated, ensuring its authenticity.
This public P&L link will also help those who want to share their profitability with a broader audience.
To generate a verified P&L link, follow these steps:
Click on Account.
Scroll down and click on Verified P&L.
Select the name to be displayed on the report.
Select or deselect Use my Kite avatar's image.
Add a description and webpage to be displayed on the report. (optional)
Enter the No. of days or select a Custom date range.
Select or deselect Display trades.
Select or deselect the Segments to share.
Click on Save.
Scroll up and copy the link by clicking on copy icon. Share directly to Twitter by clicking on the Twitter icon.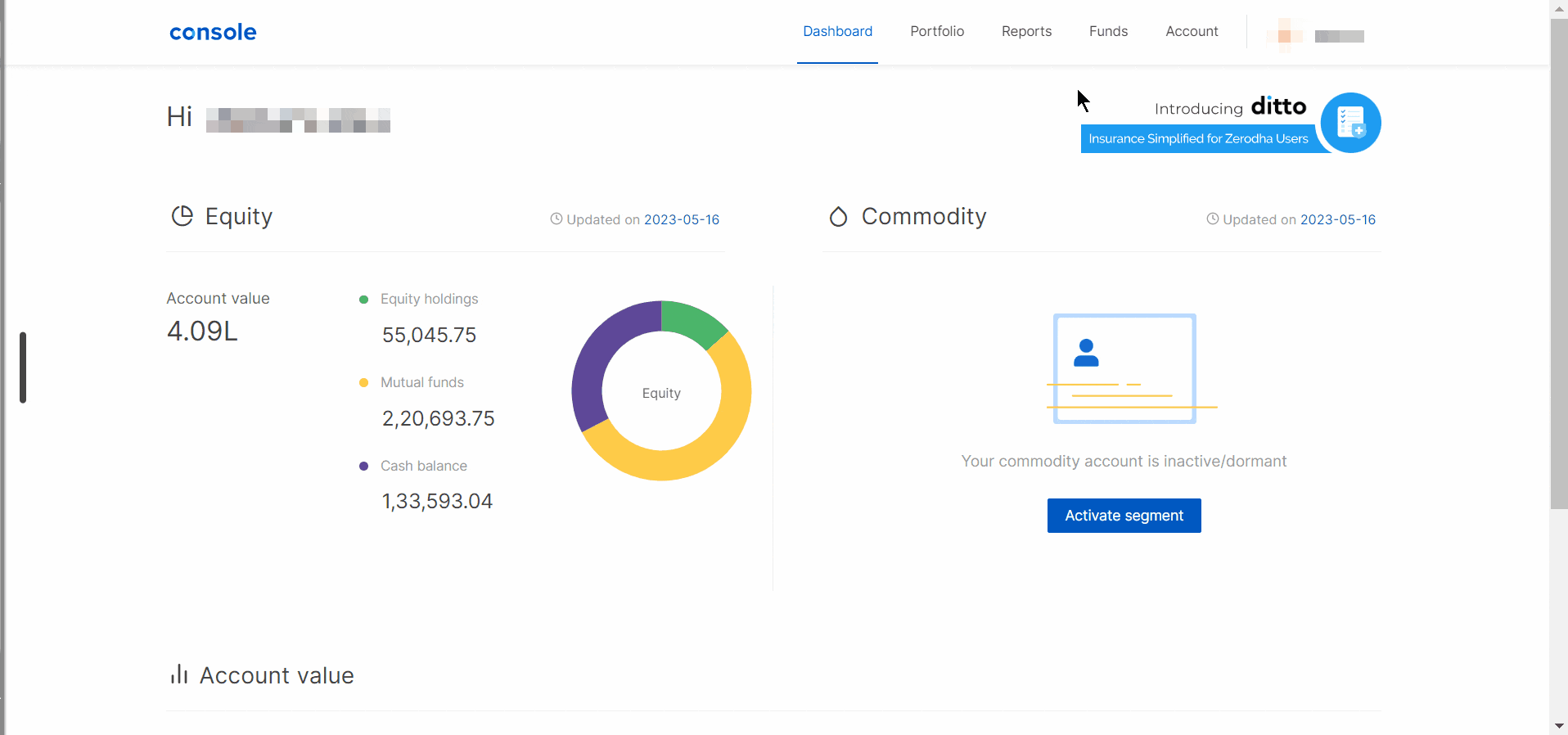 We are announcing the beta launch on Tradingqna. We will share it with all our customers through our official channels in the next few days.
Edit: 21st May 2023, after looking at all the verified P&Ls being shared on social media, which are mostly all profitable P&Ls, I guess conveying this disclaimer here which I had earlier shared on social media, is essential.