What is pros and cons kotak intraday plans. As brokerage cause a lot of dent on scalpers.
its good , but there is small hidden charges.
The last time I read their conditions to avail the offer, I felt something like this: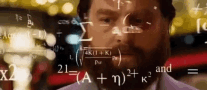 It is good if you have the entire capital and dont use their super multiple product. If you are planning to use super multiple for the intraday leverage then you will be charged with traditional brokerage charges and it is not free.
Pros: it's good to have free brokerage.
Cons: Rs. 999 yearly to enable the plan. And some terms and conditions attached.
As far as i know, i think finvasia is the only one to offer full time free brokerage and no caveats.
Yes @Rock is right Finvasia truly ZERO BROKERAGE without any condition.
NO AMC for both TRADING & DEMAT(REGULAR DEMAT) .

But finvasia's free trading platforms are pathetic.
that's not the case with me, I'm experiencing the most stable and good execution platform here. May I ask which platform you've used?
I have used scalpert, it only shows 1min data…not much use if we cannot see past history…and fund transfer is the worst…every time we have to contact them to update…apart from zero brokerage there's nothing good about it
in my opinion and what i have seen there is no cons apart from the exit time condition(3.10 p.m) to be eligible as intraday trade. you can take 1000 or 10000 buy sell order across all products before 3.10 pm.they have 3-4 option as trading platform and you can choose according to your choice.i am telling this as someone i know is using this full time and i am also thinking of ditching the gods of discount brokerage.zerodha is just ripping off the retail traders in the name of platform(you will know once you stuck with a huge loss whenever it down and the helplessness you will feel) and other fancy thing.if you sure about the trades you are taking then this kotak FIT plan is really good.
most of the user felt the same thing when zerodha platforms go down and they start calculating their loss which zerodha wont finance.

Dear @acche-din I'm asking just out of curiosity. Can you please elaborate - What is the relation between surity about the trades you are taking and Kotak FIT plan?
i mean if you are not someone who takes just random trades without any target or exit plan.the whole purpose of the plan is you can take as many trades per minute or hour without being bothered about the brokerage you will be paying at the end of the day.you can exit a trade for even a 50 rs. profit per order that you will pay to zerodha as brokerage at the end of day.as i have seen in the contract note for options that 85% of the charges part is brokerage and the g.s.t on it.so if i end up with 50 order on a day then i will be paying 1000+g.s.t just as brokerage and other remaining charges comes to just rs. 100 odd.it is matter of choice that if you are someone who do positional trades with large stoploss and don't mind the brokerage or someone who look for 200-300 rs. per trade profit within intraday.neither zerodha is forcing you at gunpoint nor kotak.
I have opened account last week in indiabulls shubh , seems like we can get unlimited F&O trades for 999 per month , first month free, platform is fast and decent.
Are you a pure algo trader Or you trade manually Or mix of both?
NEST is perfect for me. Haven't had any problems so far. They also have NOW and BEST. Did you try them?
The main concern to use broker is brokerage, execution and support. For me, Finvasia does excel in these three areas.
I do everything , when algo is running I will be bored , so will be trading manually via wyckoffs principle using volume profile.
Without any income how can they maintain a Trading Platform?