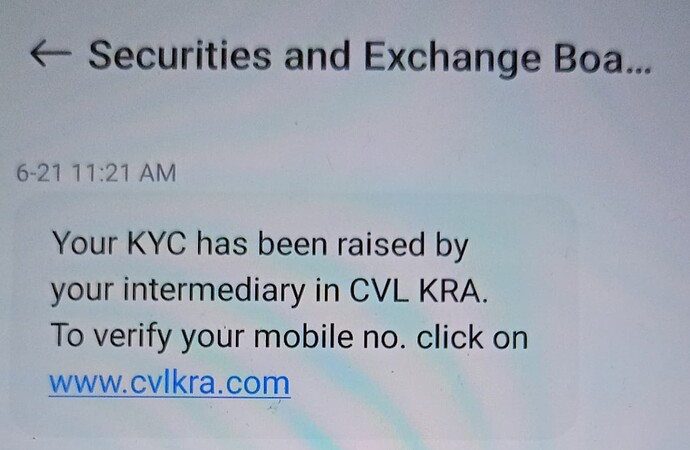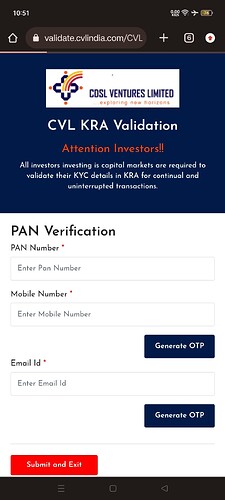 Good evening!
I've received the above message few days back. It seems like received from SEBI. As instructed, while clicking the link it opens a website, CVL KRA where it is instructed to provide PAN, Email ID and veryfy both with the received Otp.
I'm a bit confused, whether the same message is being received by other traders, Or simply it is a scam.
Would you please throw some light on it.
Thanks.