We launched tags on Console last year. Using tags on Console you can tag holdings to a goal like retirement, child's education, etc. You can then view the portfolio by tags or goals. You can also tag trades to create custom P&Ls based on all trades tagged. Such custom P&L can then act as a trading journal. So, for example, if you tag all trades taken based on a certain technical analysis strategy (say RSI), you can filter the P&L by that tag to see the net P&L.
This post which we shared last year talks about tags on Console.
One issue with Console tags is that you can tag holdings or trades only at the end of the day, that is, after taking a trade, which is easy to miss. We now have tags on Kite web, so you can tag a trade to a goal or reason for taking a trade (trading journal) while placing the order itself. At the end of the trading day, all tags get automatically imported to Console holdings and P&L. You can then use the tag filter to track your goals, what strategies or reasons for taking a trade are working, and what are not. Knowing what works and what doesn't and doing more of what works is probably the best way to improve as a trader.
Kite tags are available on the Web and will soon be on Mobile. We will introduce tags on Coin for mutual funds as well.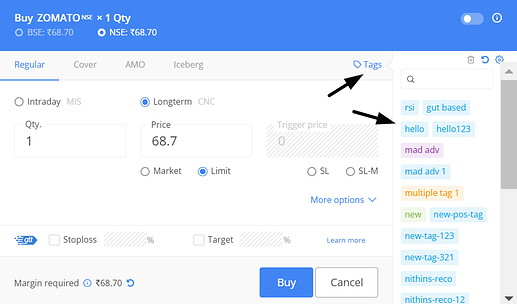 This is how you can create new tags on Kite web.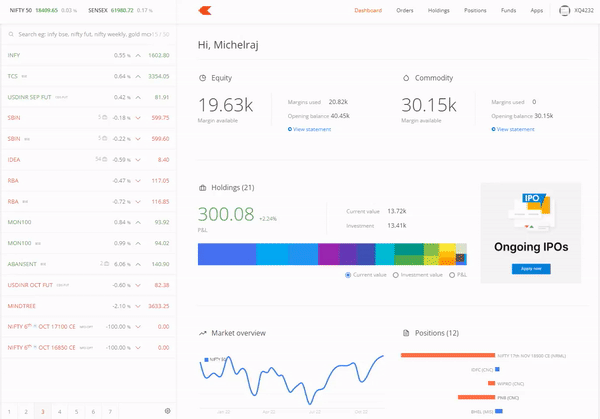 This is how you can tag orders while placing them on Kite web.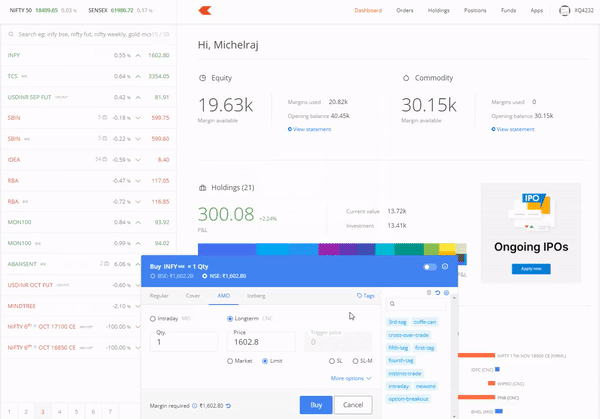 Hoping that Kite tags help you better track goals and get better as a trader. We will make an official announcement on our blog Zconnect in a few days.
This is currently in beta, and if you spot any issues, do let us know below.