A thread for discussing all your trades, strategies, ideas, news, stories, etc.
---
---
A quick look at what the markets have been up to in the week gone by.

Escalating geopolitical tensions between Russia and Ukraine kept the markets all around the world volatile. Sensex and Nifty recovered from early week lows but extended the losses for the second week running, ending another week marginally lower. Globally, except China, all major indexes slumped up to 2.5%.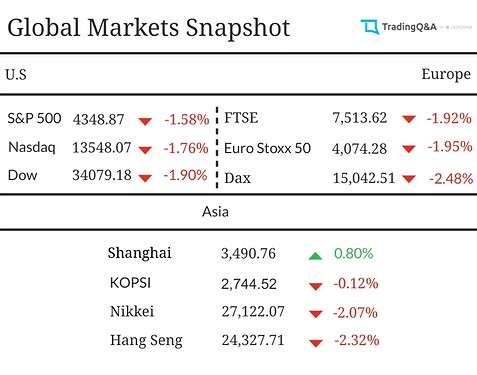 ---
---
Except for minimal gains in the IT sector, all other sectoral indices traded lower in the week ended 18th February. Metals and Realty being the top draggers, down over 4% for the week.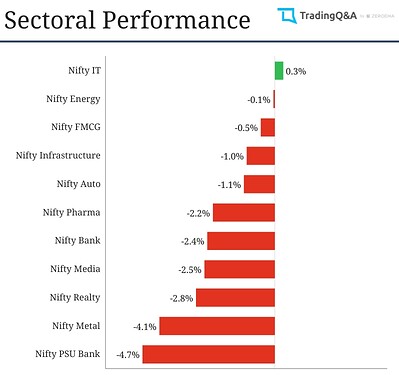 ---
---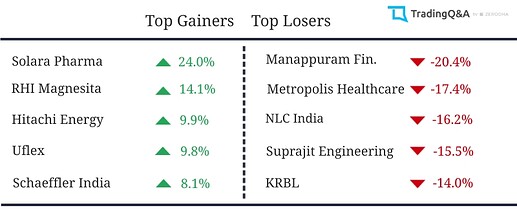 ---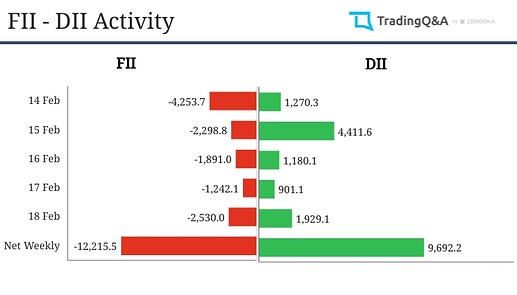 ---
Key economic events to watch our for in the week;
| | 21 Feb | | | 22 Feb | | | 23 Feb | | | 24 Feb% | | | 25 Feb% |
| --- | --- | --- | --- | --- | --- | --- | --- | --- | --- | --- | --- | --- | --- |
| China | PBoC Loan Prime Rate | | US | Services PMI (FEB) | | Eerozone | CPI Inflation (JAN) | | US | GDP (Q4) | | US | Durable Goods Orders (JAN) |
| Japan | Services PMI | | | Manufacturing PMI (FEB) | | | | | | Jobless Claims | | | Pending Home Sales (JAN) |
| Eurozone | Services PMI(FEB) | | | Markit Composite PMI (FEB) | | | | | | Home Sales (JAN) | | | Fed Monetary Policy Report |
| | Manufacturing PMI (FEB) | | | Consumer Confidence (FEB) | | | | | | | | | |
| | Markit Composite PMI (FEB) | | | | | | | | | | | | |
| | | | | | | | | | | | | | |
---
---
What are you looking forward to in the coming week? Share below