Buying more stocks
Buying more mutual funds
Buying stocks and MFs
Doing nothing
Currently doing nothing, with volatility at this high not even doing intraday. Though will start investing in Nifty and Bank Nifty ETF's ones there is correction to this stimulus rally.
Nothing on investing, everything on trading

… i m watching market with full attention for now … corona has given once in lifetime opportunity to newbie like me who never witnessed anything like this to learn about market behaviour during pandemic …i would test waters with small lots after some time
Do you think , really many traders are doing Nothing!!!
Hey guys…
Recently I have started trading intraday on zerodha… From 18th till date I have made around 8.5k profit out of 1 lakh capital… Is this acceptable?? I trade only equity…
Pardon my ignorance… I am new to stock market…
hi superman(junior)

Considering you are on 8.5% on the equity curve is absolutely amazing.

However, the concern here is that you said you just started and the time frame is too low to calculate the probability.
We can make profits without knowing much and astonishingly we can struggle with making profits even after knowing much.
so, profits should never be the sole indicator of your progress especially at the beginning years. Yes, i say years.
Wished someone told me this when i started or i could go back to my younger self.
I am not someone to give a pep talk, had i been much successful you ll have already know my name.
But i can say, i don't know your profits are acceptable or not. I don't know if you making money the right way or the wrong way. You may be someone who taste success sooner and never look back.
What i feel the need to say as you ll find in google and everywhere, manage your risk per trade and keep your head right. It is still a long game for me.
The word from " Vijay " Funny people will never invest in any kind of market , but they will wait for correction , even the correction happened they will wait for more correction , he will think he is genius , but market can discount all the bad news whatever happened for next 1 month , the funny people dont knows ,
*** no one can predict the market " so only i will stay away from the funny people***
Mr, ramdeo told when the 2008 crash happened my friends told world will be an end remove whatever the money you invested , ramdeo agarwal never listed the funny's people , his wealth grows like never before , he always welcome the correction , he invested first time borrowed and accumulate and invest some money total he invested 15Lakhs , now the wealth created for him is amazing check the latest worth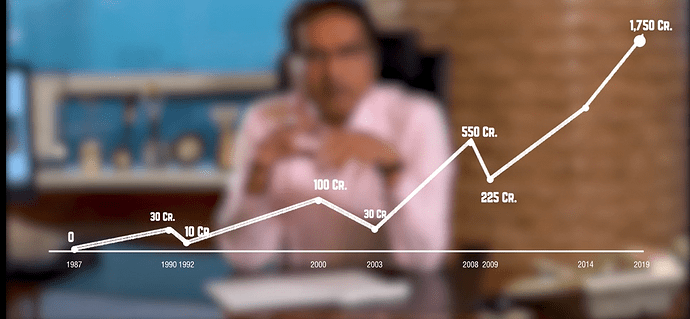 Now he is not doing any thing recent 2020 crash he is telling my next networth will be 8k to 10 k crore
The same way i started SIP in ETF and some stock even in the crash my NAV is nearbuy only , recent 3 days rally and RBI cut my debt and equity portfolio went up 5% in matter of 3 days ,still now i am in GREEN in my portfolio , when we are investing then only we can fell the taste of investing , now i am not doing any thing ,
I will invest whenever the market will come down , now covered call money itself i am reinvesting in SIP mode , my dividends is enough to take care of my monthly expenses , my trading activities is enough to create more money , my investment activities will create more wealth for me i believe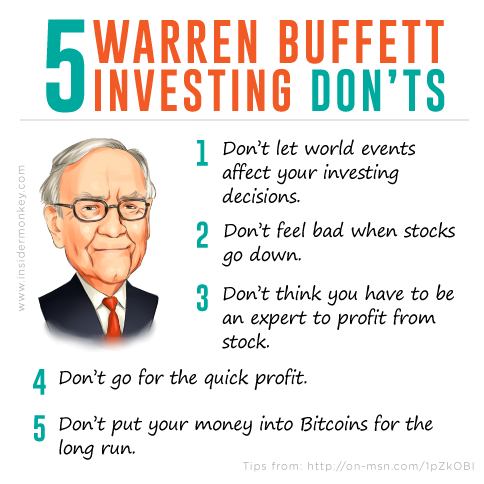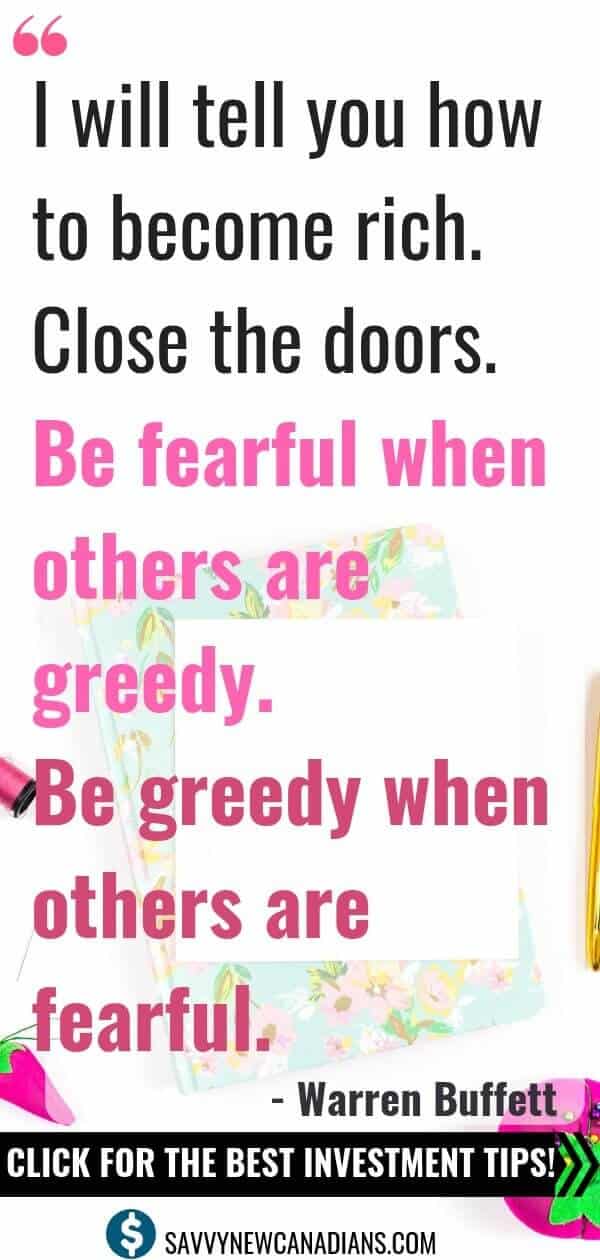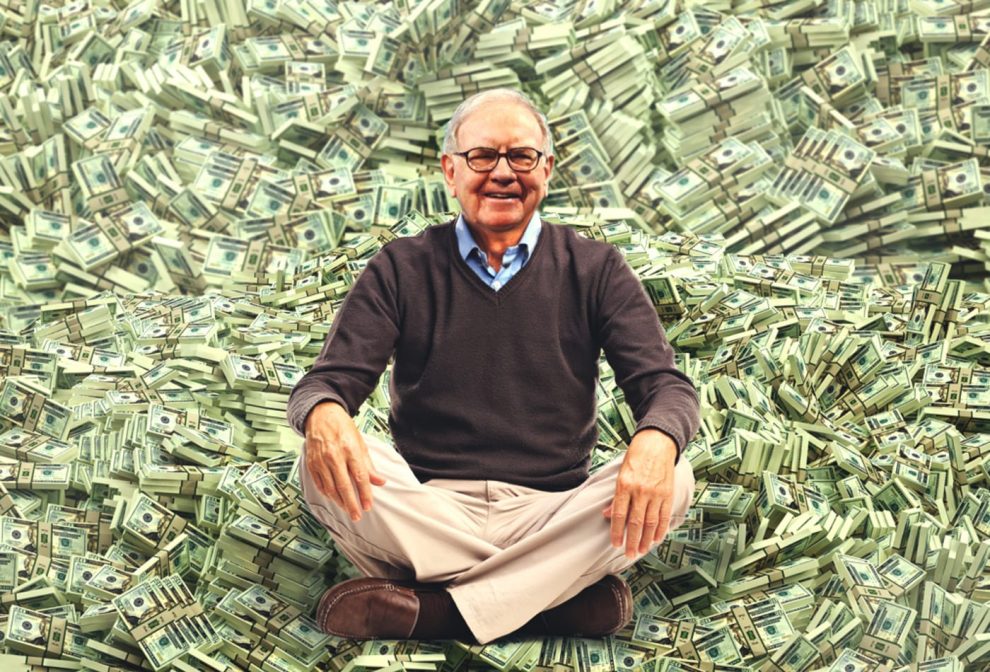 He never make money from trading , The money was made by investing so only he is living long years in earth 90+ age, even he is a trader means his money and age will be discounted
@Riyas_Ahamed
should i keep buying niftybees currently at 92 rs at every dip or should i invest in stocks.
do you think niftybees is better as it's etf ?
@rudy17 yes offcourse you can buy Niftybees , little little every day you can buy upto three month , when market is 12400 every body think to invest , now 8500 why not investment , this is the time to start investment , some people will be tell wait for 5k or 4k if its not come what will do market went up means , some country find medicine market will touch 10k soon , the speed in upside will be very high ,
not a bad time to start a investment now , go and start , i am dong SIP mode only, you will be reward 100% sure in long run , dont see every day your portfolio
when the liquid fund given loss for one week, every body withdraw the liquid fund and keep the money in bank deposit ,
yesterday all liquid and debt fund skyrocket the NAV because of RBI decision , patience will be rewarded in market ,
GOVT will not see the nifty to go down , govt ill do some thing to stop the nifty to going down , they will come some of the announcement little by little , not at one point , so patience investor will be rewarded in a big way
With Nifty Bees and Bank Bees, one doesn't have to do much fundamental research as we have to do for individual stocks, as market's trajectory is always up, by investing on dips, in long run say 10 years, 15 years you will really benefit. Returns from taking exposure to index will be lesser than stocks but so is the risk, say in index starts falling you know government, RBI will intervene, adress the issue and markets will rebound again, with stocks (company) government or RBI will rarely intervene. So in long run 10 years, 15 years investing in ETF's will really be beneficial.
@rudy17 one more benefit also you can get , try to accumulate the niftybees equivalent to one lot in this recent correction , you can do covered call in nifty , every month you can get rent and your underlying will grow also you can get two benefit in one investment with out any risk , try to build your portfolio in this recent crash , opportunity will come like 10 years gap only
This is so true, when over-all market starts falling government or RBI will take some action as opposed to any stock. Index ETF's won't give you handsome returns in short term but in long term they are really beneficial.
sir … according to this , at least 40 lakhs need. am I right even divident is @8%
ha ha ha no not that much needed , here is trick you , i will tell in private message, because some body cannot understand , they will ask again and again , how when what and this
Can u pls also share me your knowledge …
What trick,can you share or dm if you don't mind.