Zerodha is quite reluctant adapting Trading View since the beginning. Even when all the other brokers are providing the latest Trading View platform version look & feel to their client, zerodha seems to be boasting about how they are managing / compromising with a small Tech team.
Earlier Zerodha has given the excuse of URL validation / verification by NSE / SEBI for not allowing the client to trade directly from Trading View or partnering with Trading View.
It seems other broker has found a way.
The biggest advantage Trading View gives its user is not only the look and feel and easiness of charting, but also the Pine Script where we no longer have to depend on your small Tech team to bring a simple indicator or study to the platform.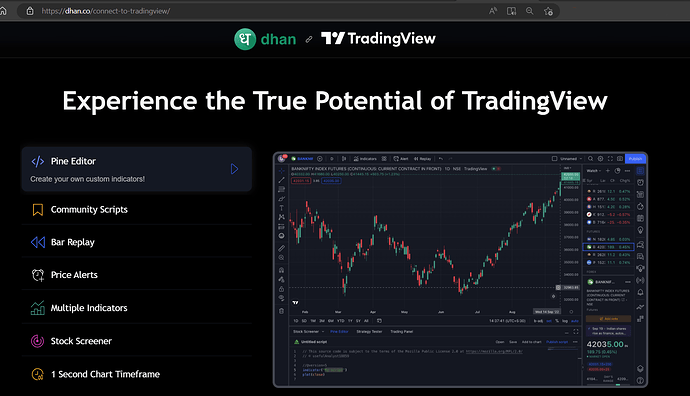 However, no matter what other Brokers provide, they cannot match the Trust and Transparency Zerodha Offer.
But the power of Pine Script will eventually overweigh the Trust and Transparency of Zerodha after a certain point.
We really love Zerodha and @nithin
I hope zerodha will come up with its own version of Pine Script or will Partner with Trading View like Dhan to bring the Pine Script and the power of TV platform to its millions of users.