Please add option to watchlist, view charts of International Markets in realtime (America, Europe, Asian markets). Most of the brokers provide this feature.
Can you DM the issue screenshot?
Hi
How to Mark an Item in Watchlist for easy reference.
Pl provide a way to mark or flag an item in watchlist so that one can easily reference or check that item when needed instead of manually searching for the item in the whole list of 50 items.
a color icon
or
custom groups in watchlist
either can serve the purpose
*In the beta version hiding of Right scale is not there, for me it's useful when I'm on the 3-chart layout to utilize maximum chart space.
*Merging of the indicators is not working in the beta version, as it is working in the previous version.
I think there is some confusion. Can you create a ticket and DM the ticket number? I will arrange a callback for you.
This happens with selected scrips when you apply the 52-week H/L indicator. It will be fine if you remove it. This has already been reported to the TradingView team.
when I switch to TradingView Beta 2.0 and click on chart option on Stock it shows Loading screen not showing candle stick chart.
Can you DM your client ID with the error? I will get it investigated.
Hello Sir,
In Mobile Trading View Beta the percentage up and down is not mentioned only OHLC is present. Kindly Update.
Same issue,

switched to TF V1 it works.
I arranged a callback to investigate the issue.
We have identified two corner cases that trigger this. We are actively working on it, which should be resolved very soon.
Also the latest version feels too sluggish at times, very slow while trying to place/modify an order after 3-4 hours of market open. Chrome at times uses over 10+ GB os RAM alone with only 8-10 tabs open. This is using a Ryzen 5 3600 + 32 GB or RAM + Windows 11 Pro, 64 bit on a 512 GB SSD. Also everything is updated to the lastes version.
Load a stock chart, change timeframe from daily to monthly or 5 minutes, the candles will go out of the screen. It's fixed after we switch to another stock. But it's very annoying if we are switching timeframes 100's of times in the day.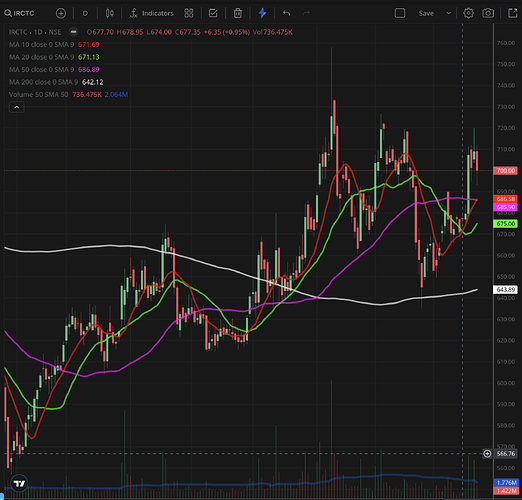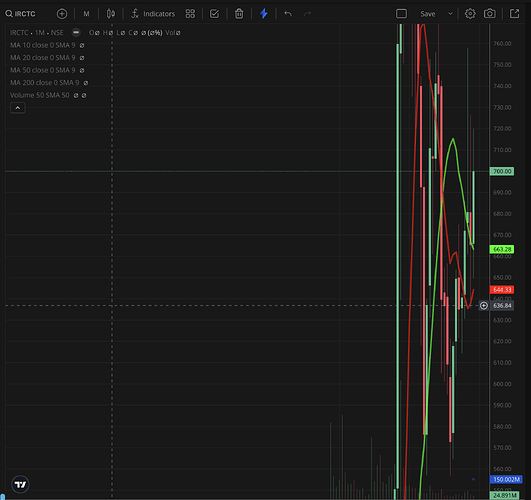 so, do we have to do any troubleshooting from our side, or it is only from your side?