An option to check top gainers and losers and other such technical data is one of the most common requests we get. We're introducing a technicals dashboard powered by @Streak, where you can check market data like Top Gainers and Losers, Heatmap, Volume and Range Breakout, Advance Decline Ratio, and list of stocks and indices trading above 200 DMA along with stocks at 52-week highs and lows.
You can access the technicals dashboard at technicals.zerodha.com.
Quick overview of main data points available on the technicals dashboard
Top Gainers & Losers and Volume and Range Breakout
You can check top Gainers and losers for indices like Nifty 50, Nifty 100, Nifty 500, Bank Nifty, etc. Along with this, you can also check gainers and losers specifically amongst F&O stocks, across time frames of 5, 10, 15, 30 minutes, 1 hour, 1 day, and 52 weeks.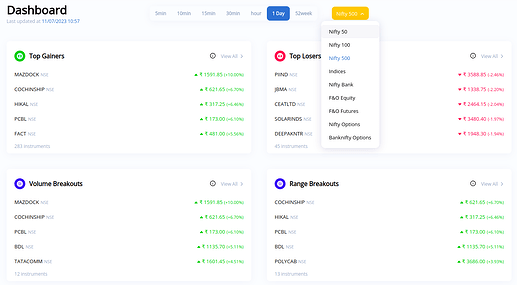 Along with top gainers and losers, you can check Volume Breakouts and Range Breakouts for stocks, futures, or options contracts.
Heatmap
Heatmap shows you a quick overview of how the stocks in the select index are performing. Heatmap is available for the Nifty 50, Nifty 100, and Bank Nifty indexes.
You can click on any stock in the list to check the summary and sentiment based on Technicals for that specific stock;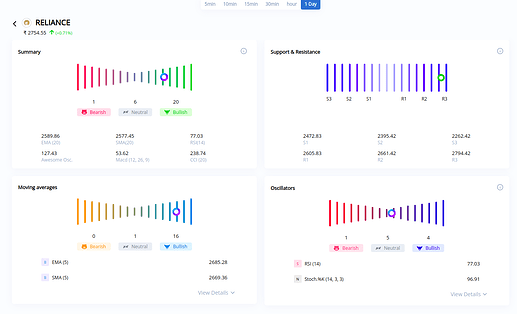 You can also access the technicals dashboard from Kite
On Kite app:
Tap on any scrip
Tap on Technicals and then on Market Technicals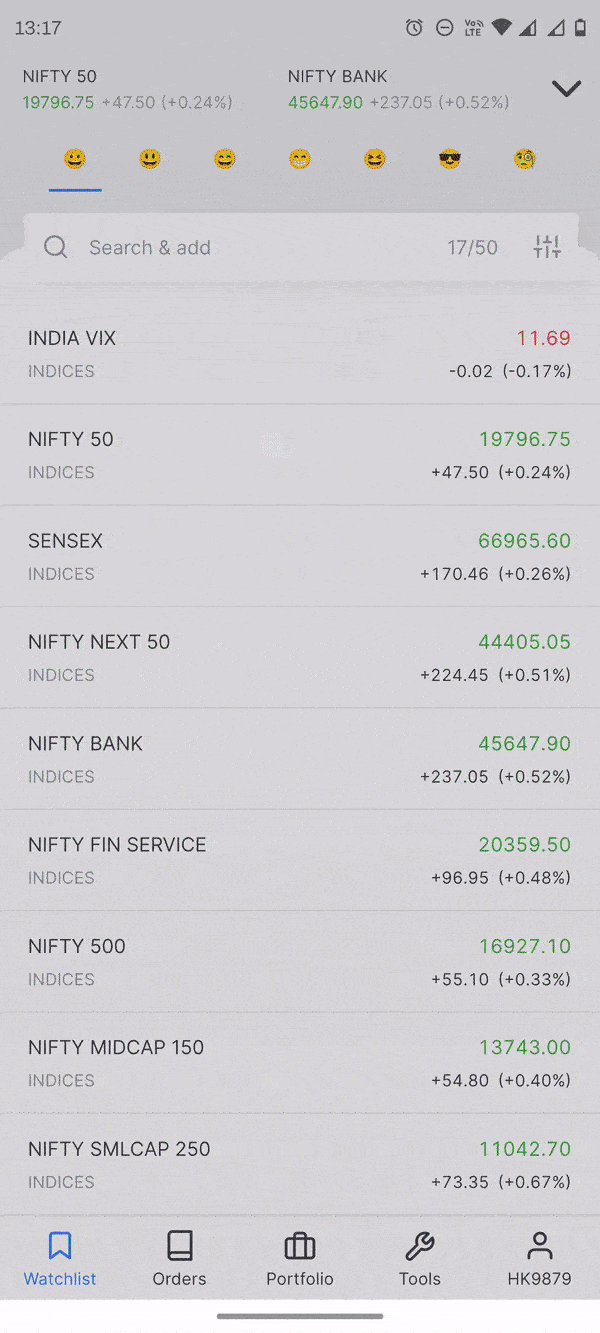 Here's how you can access the Market Technicals dashboard from Kite web;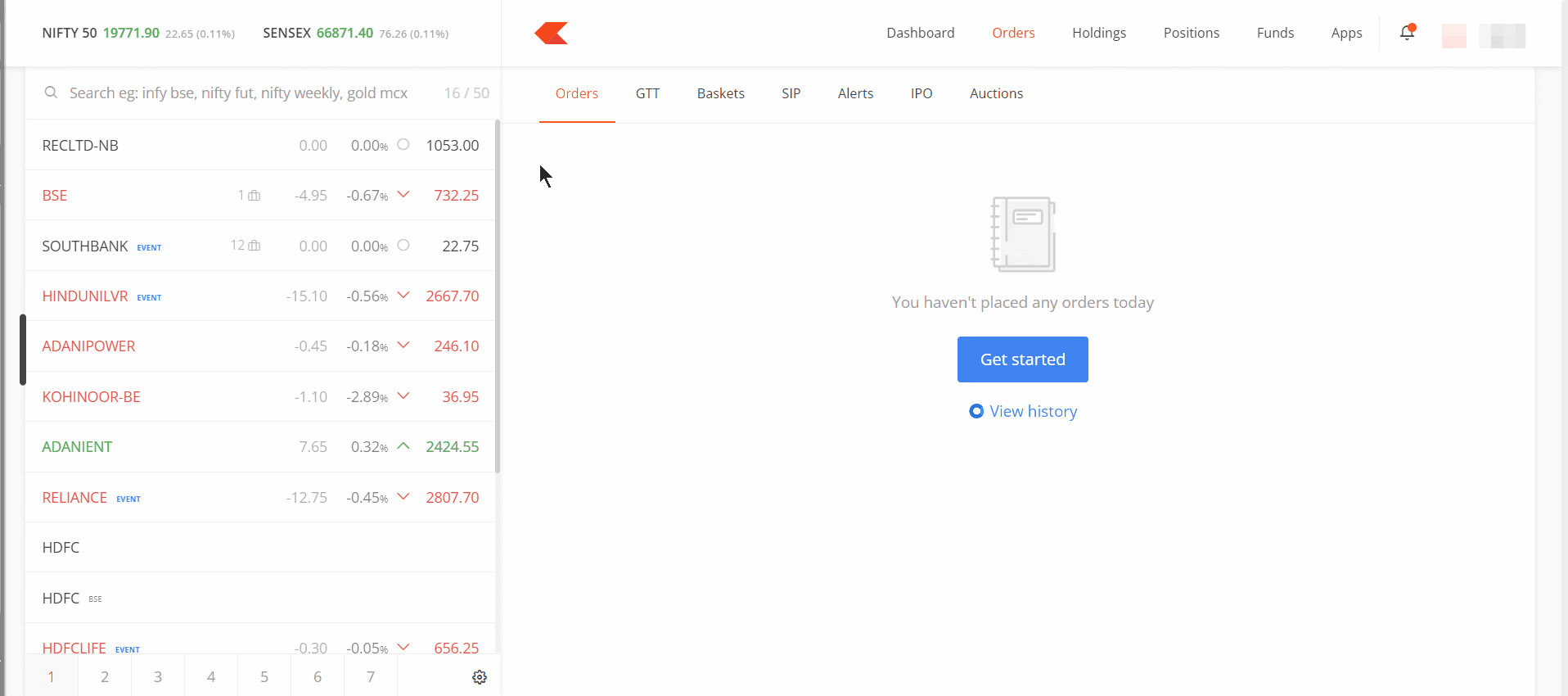 Note: The data is refreshed every 5 minutes.