Getting multiple messages to buy BRFL. This may be another trap like STEELXIND.
Be careful !!!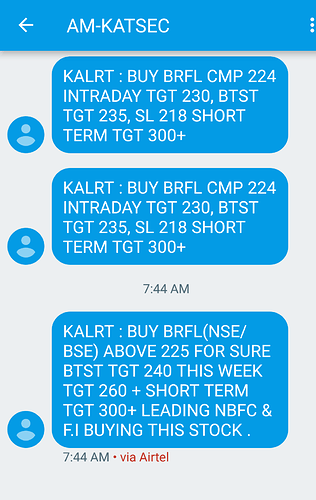 Edit:
The general rule is to avoid trading based on tips. Tips may be given over SMS, calls, TV channels.
Listing down all the stock for which fraudulent messages are sent.
STEELXIND
BRFL
ALPSMOTOR
Check the below links,
Looks like these messages bypass DND. Better to install SMS filter apps.